Welcome to the SOS Healthcare Staffing jobs page!
Three ways to find your next job:
Scroll through and click on any of the jobs posted below to see more details.
Use the Search Button to help narrow your search by location, specialty, and other keywords.
Call and talk to one of our friendly staff at 720.535.1236.
See a job you know someone would be perfect for?
Search Jobs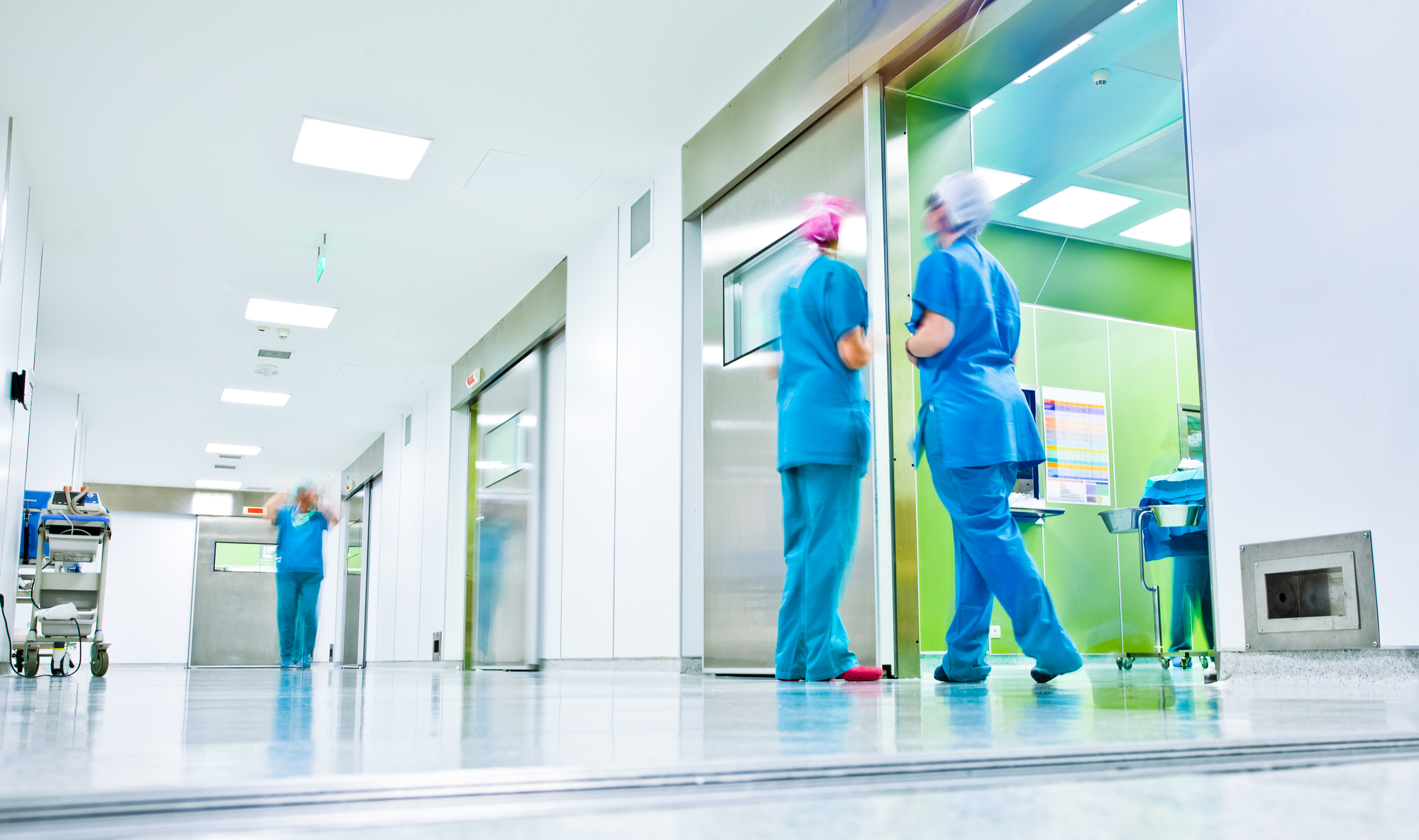 Specialty OR
Location Fairbanks, AK
Job Type Travel
Weekly Pay $6000
Start Date April 30, 2023
Length:
13 wks
Compensation:
$150
Shift:
8HR Day
Hours:
40 Hours per Week
Are you looking for a new travel opportunity? Would you like to spend the season somewhere you've never been? Give us a call to find out more details about this job. Job Requirements: Must have state or compact License BLS/CPR […]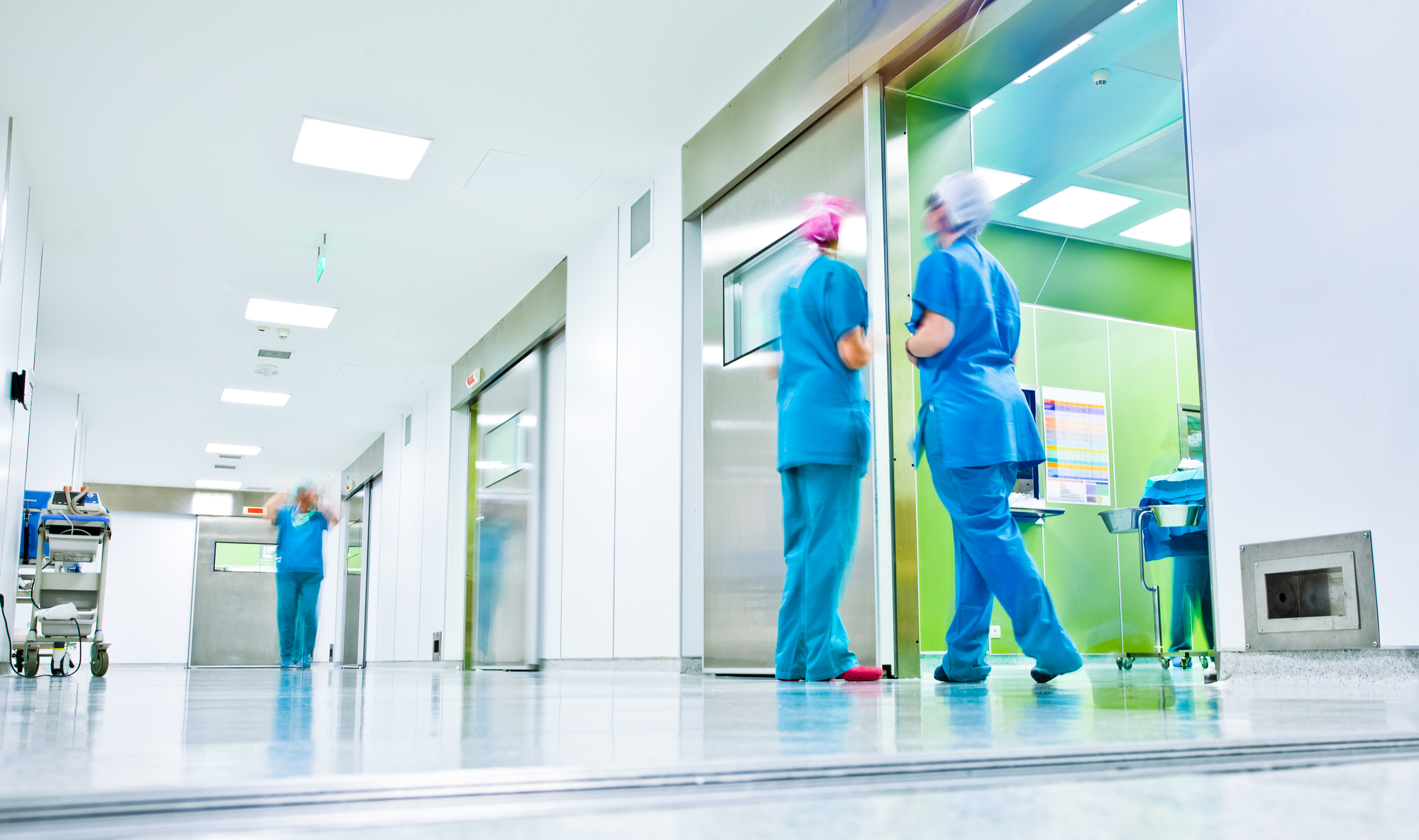 Specialty LTC
Location Laconia, NH
Job Type Travel
Weekly Pay $800
Start Date April 29, 2023
Length:
4 wks
Compensation:
$20
Shift:
12HR Night
Hours:
40 Hours per Week
Are you looking for a new travel opportunity? Would you like to spend the season somewhere you've never been? Give us a call to find out more details about this job. Job Requirements: Must have state or compact License BLS/CPR […]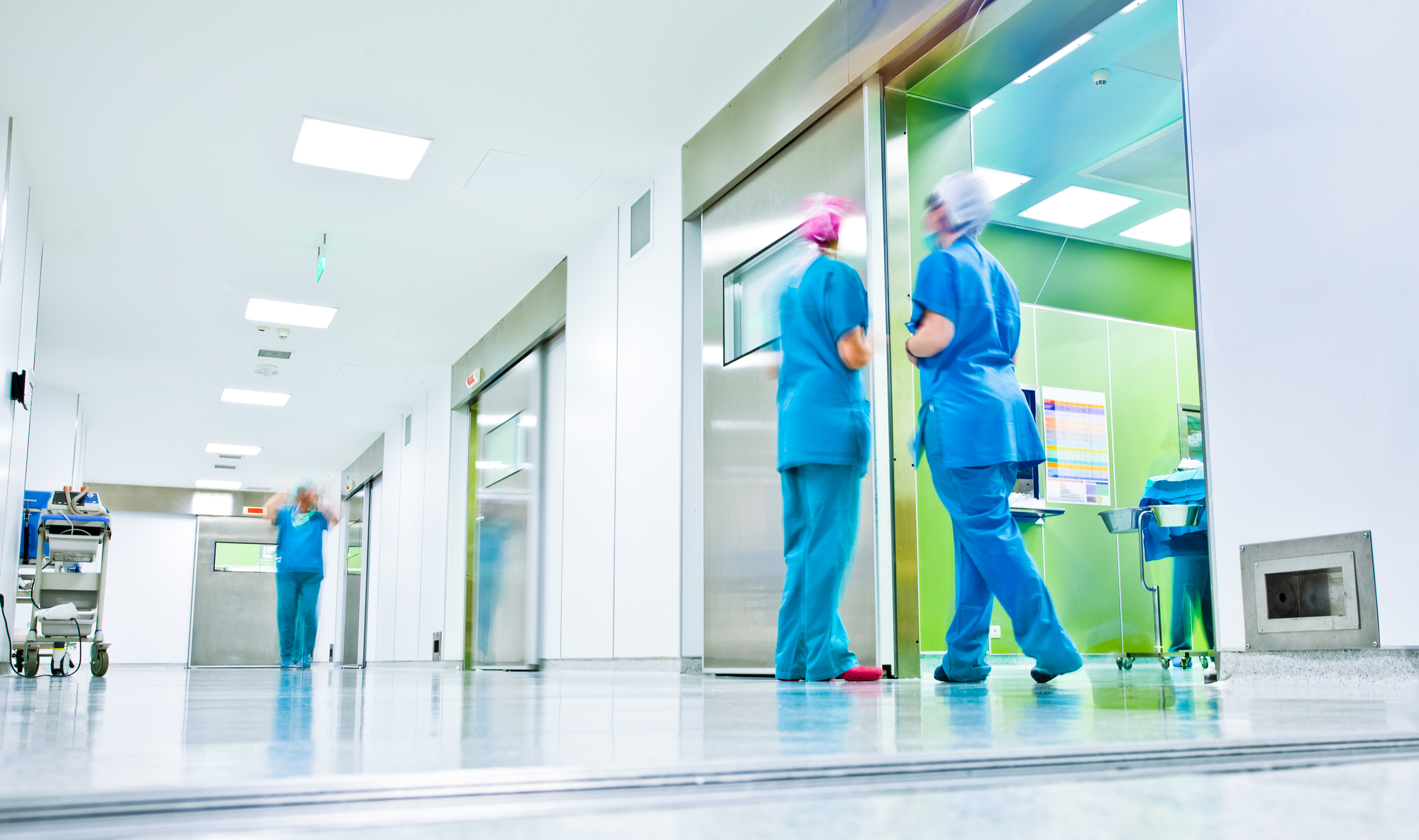 Specialty LTC
Location Edenton, NC
Job Type Travel
Weekly Pay $1280
Start Date April 29, 2023
Length:
8 wks
Compensation:
$32
Shift:
12HR Night
Hours:
40 Hours per Week
Why not something new for your next travel assignment! Change it up! Mix it up! Call SOS to get more details on our HOT Travel opportunities. Job Requirements: Must have state or compact License BLS/CPR Current TB Test results Additional […]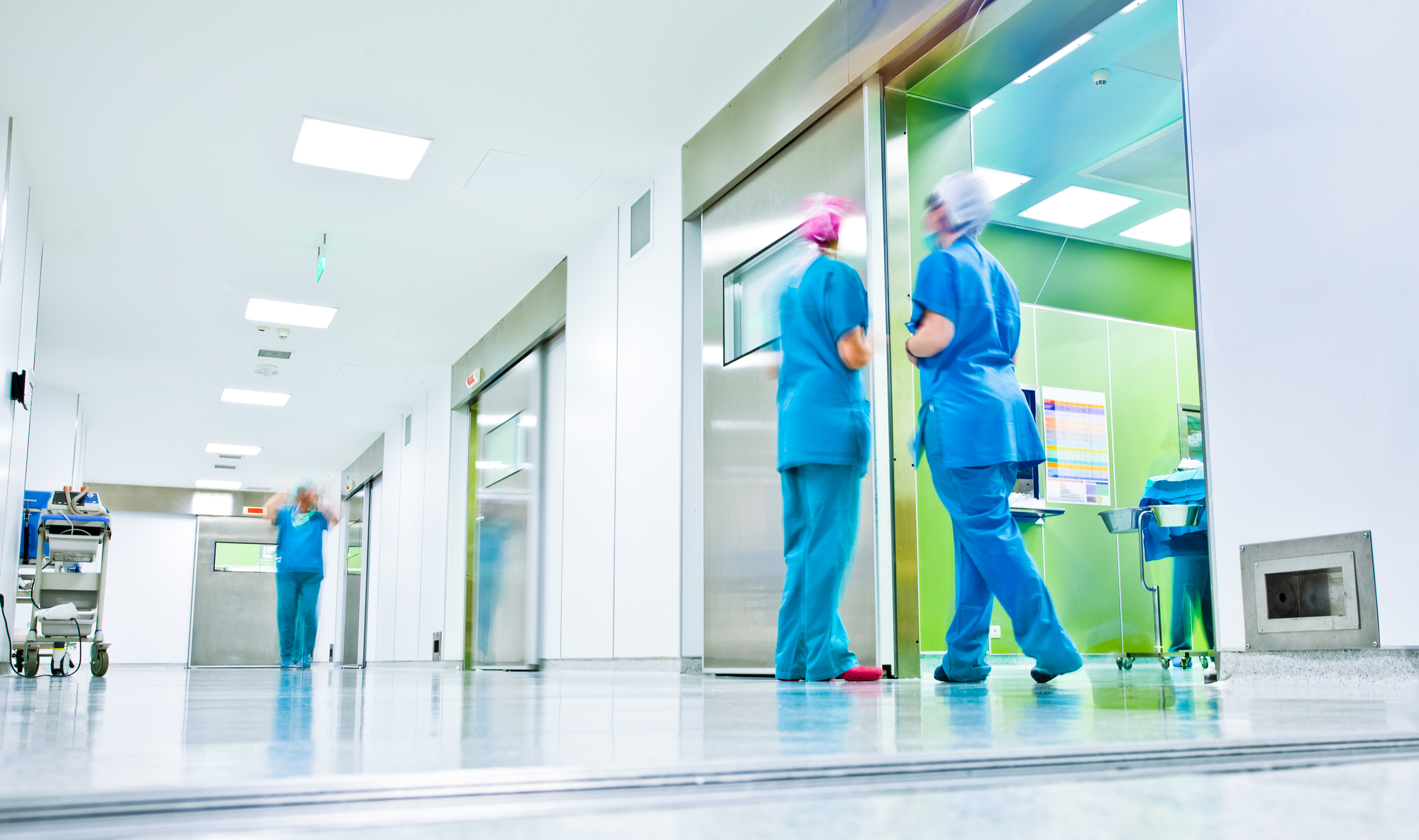 Specialty LTC
Location Springfield, VT
Job Type Travel
Weekly Pay $880
Start Date April 28, 2023
Length:
12 wks
Compensation:
$22
Shift:
8HR Night
Hours:
40 Hours per Week
Are you looking for a new travel opportunity? Would you like to spend the season somewhere you've never been? Give us a call to find out more details about this job. Job Requirements: Must have state or compact License BLS/CPR […]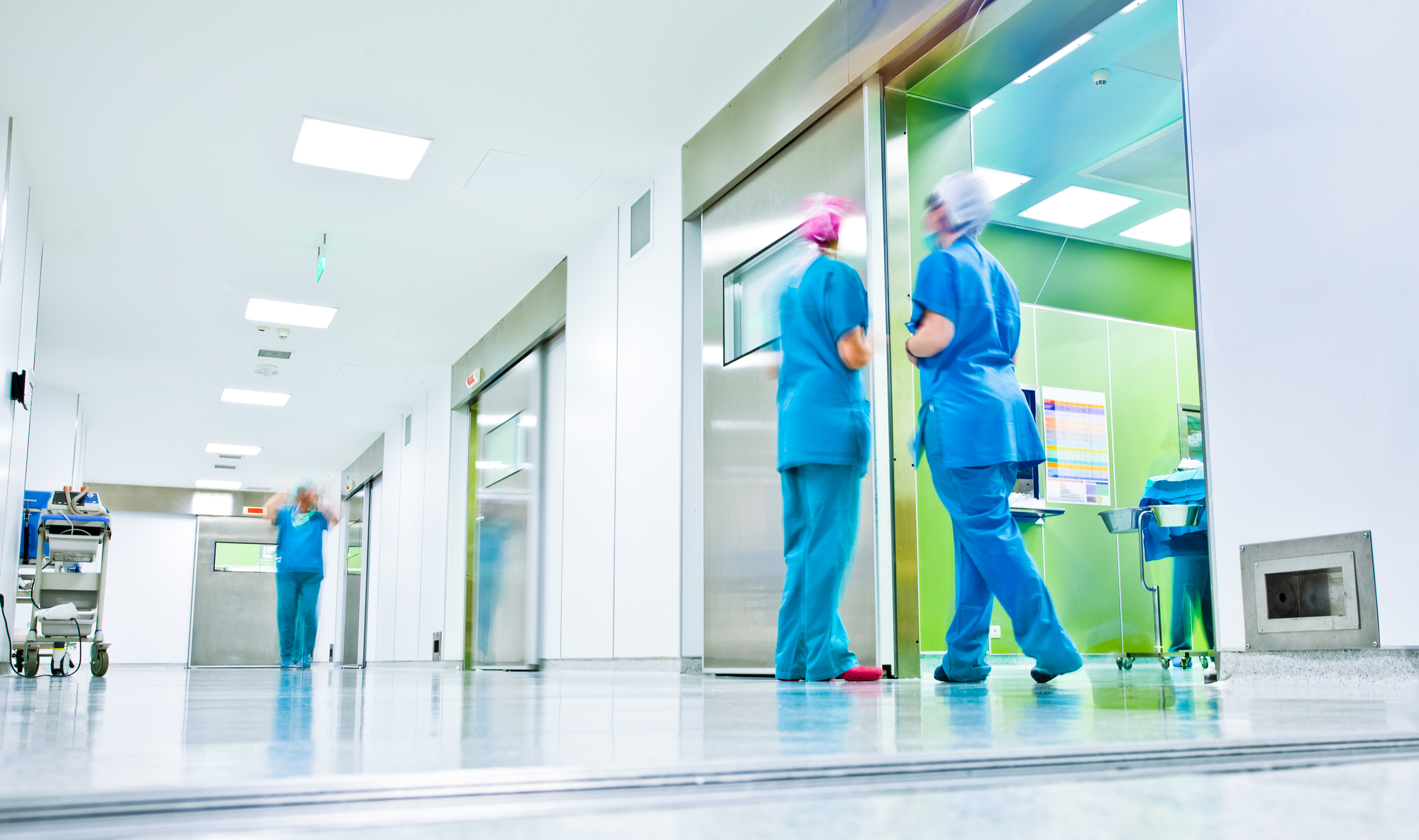 Specialty OR
Location Lawton, OK
Job Type Travel
Weekly Pay $2400
Start Date April 27, 2023
Length:
13 wks
Compensation:
$60
Shift:
8HR Day
Hours:
40 Hours per Week
Are you looking for a new travel opportunity? Would you like to spend the season somewhere you've never been? Give us a call to find out more details about this job. Job Requirements: Must have state or compact License BLS/CPR […]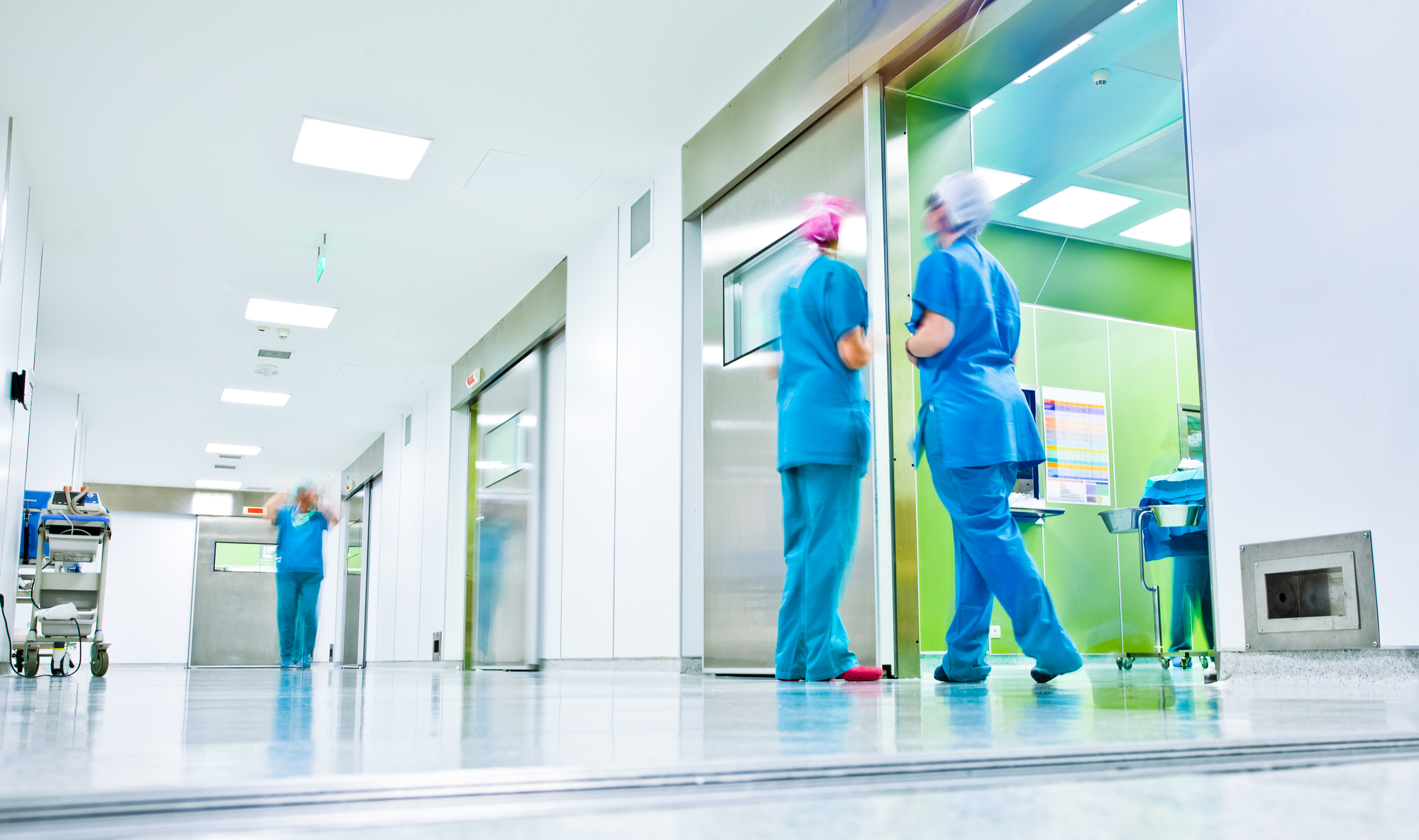 Specialty Post Partum
Location Havre, MT
Job Type Travel
Weekly Pay $2000
Start Date April 26, 2023
Length:
13 wks
Compensation:
$50
Shift:
12HR Rotating
Hours:
40 Hours per Week
Why not something new for your next travel assignment! Change it up! Mix it up! Call SOS to get more details on our HOT Travel opportunities. Job Requirements: Must have state or compact License BLS/CPR Current TB Test results Additional […]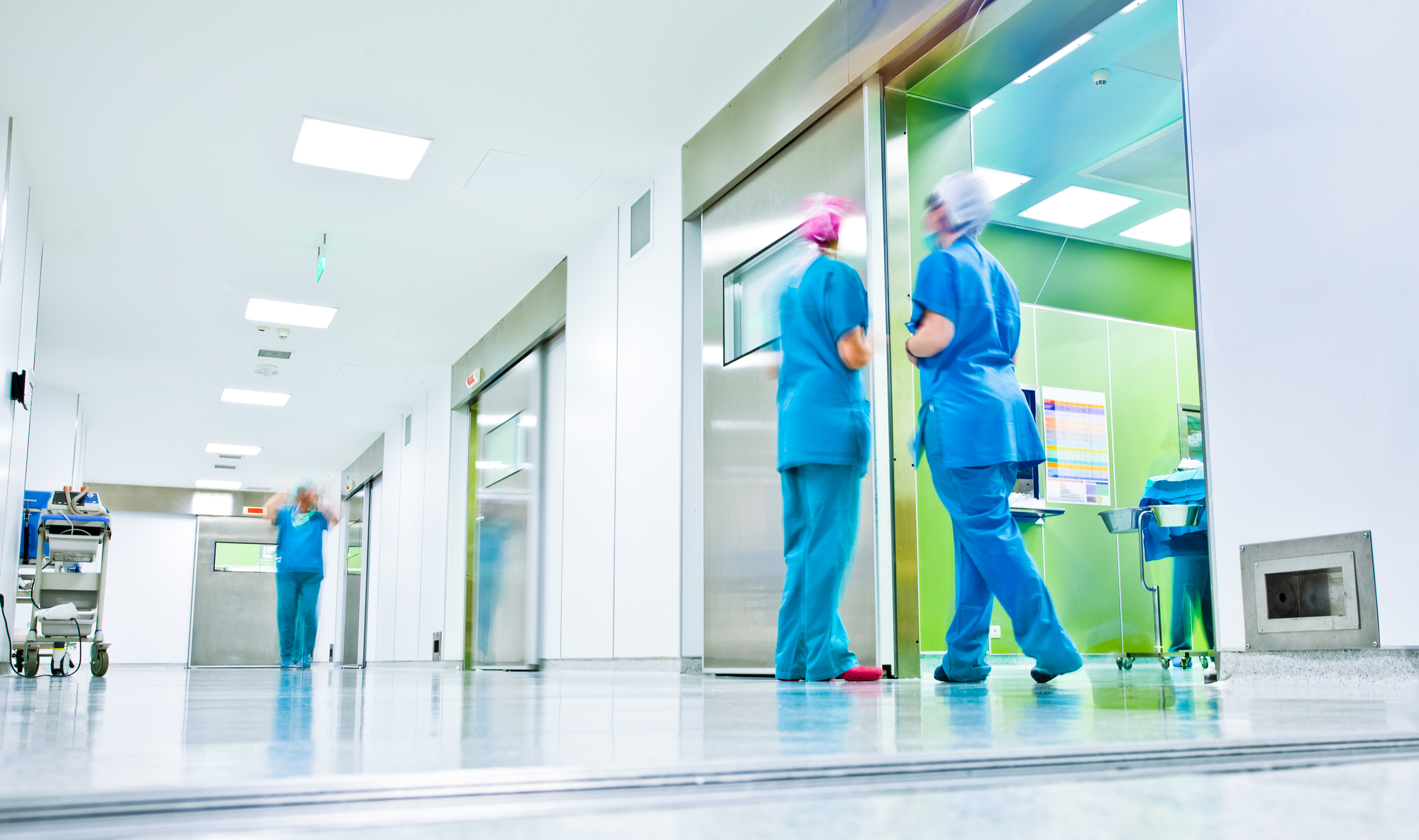 Specialty OR
Location Lawton, OK
Job Type Travel
Weekly Pay $1400
Start Date April 25, 2023
Length:
13 wks
Compensation:
$35
Shift:
8HR Day
Hours:
40 Hours per Week
Why not something new for your next travel assignment! Change it up! Mix it up! Call SOS to get more details on our HOT Travel opportunities. Job Requirements: Must have state or compact License BLS/CPR Current TB Test results Additional […]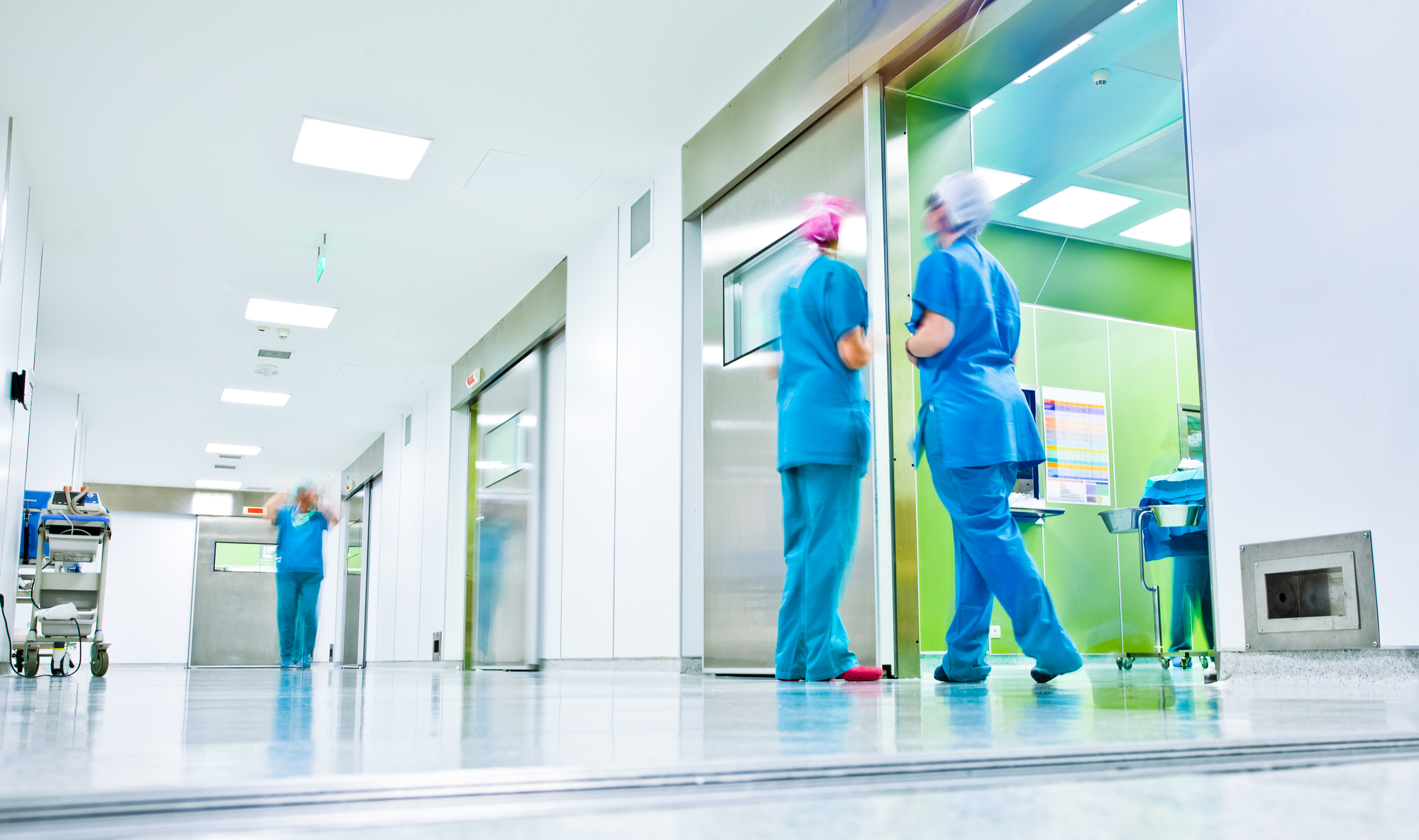 Specialty Telemetry
Location Morristown, VT
Job Type Travel
Weekly Pay $2400
Start Date April 25, 2023
Length:
13 wks
Compensation:
$60
Shift:
12HR Days
Hours:
40 Hours per Week
Why not something new for your next travel assignment! Change it up! Mix it up! Call SOS to get more details on our HOT Travel opportunities. Job Requirements: Must have state or compact License BLS/CPR Current TB Test results Additional […]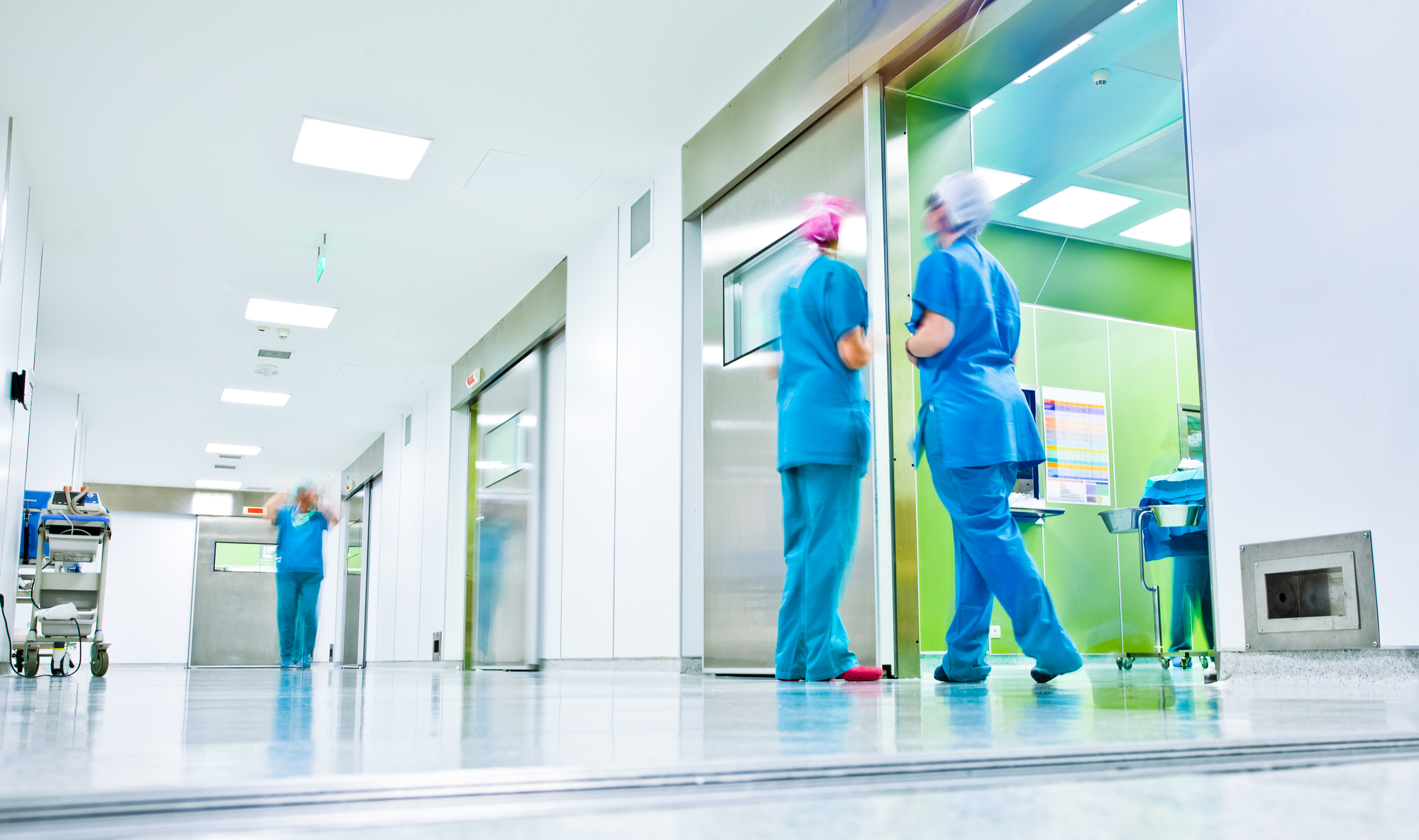 Specialty Telemetry
Location Tulsa, OK
Job Type Travel
Weekly Pay $2880
Start Date April 25, 2023
Length:
13 wks
Compensation:
$72
Shift:
12HR Night
Hours:
40 Hours per Week
Are you looking for a new travel opportunity? Would you like to spend the season somewhere you've never been? Give us a call to find out more details about this job. Job Requirements: Must have state or compact License BLS/CPR […]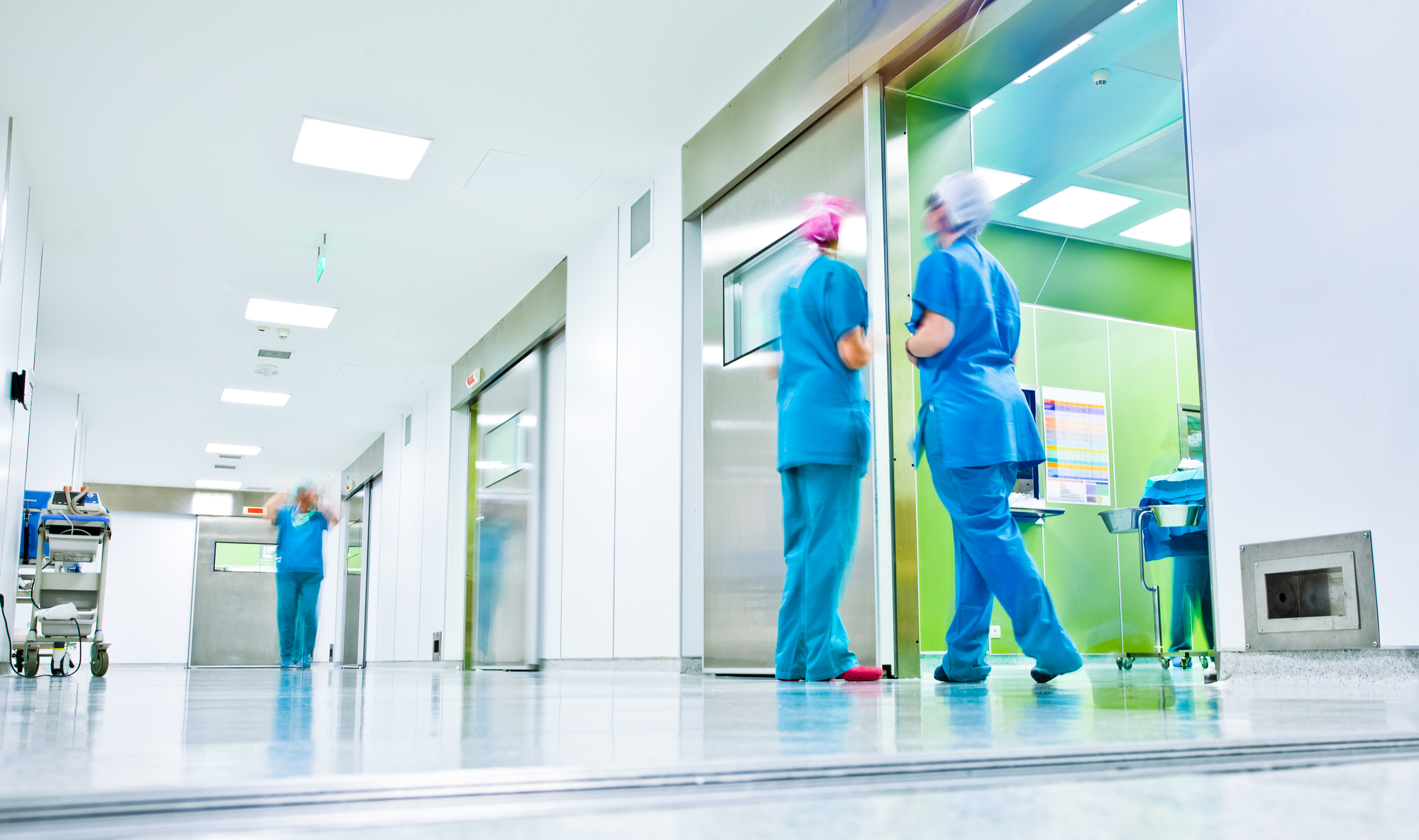 Specialty Radiology
Location Arlington, TX
Job Type Permanent
Weekly Pay $0
Start Date April 24, 2023
Length:
52 wks
Compensation:
$0
Shift:
12HR Rotating
Hours:
40 Hours per Week
Are you looking for a new travel opportunity? Would you like to spend the season somewhere you've never been? Give us a call to find out more details about this job. Job Requirements: Must have state or compact License BLS/CPR […]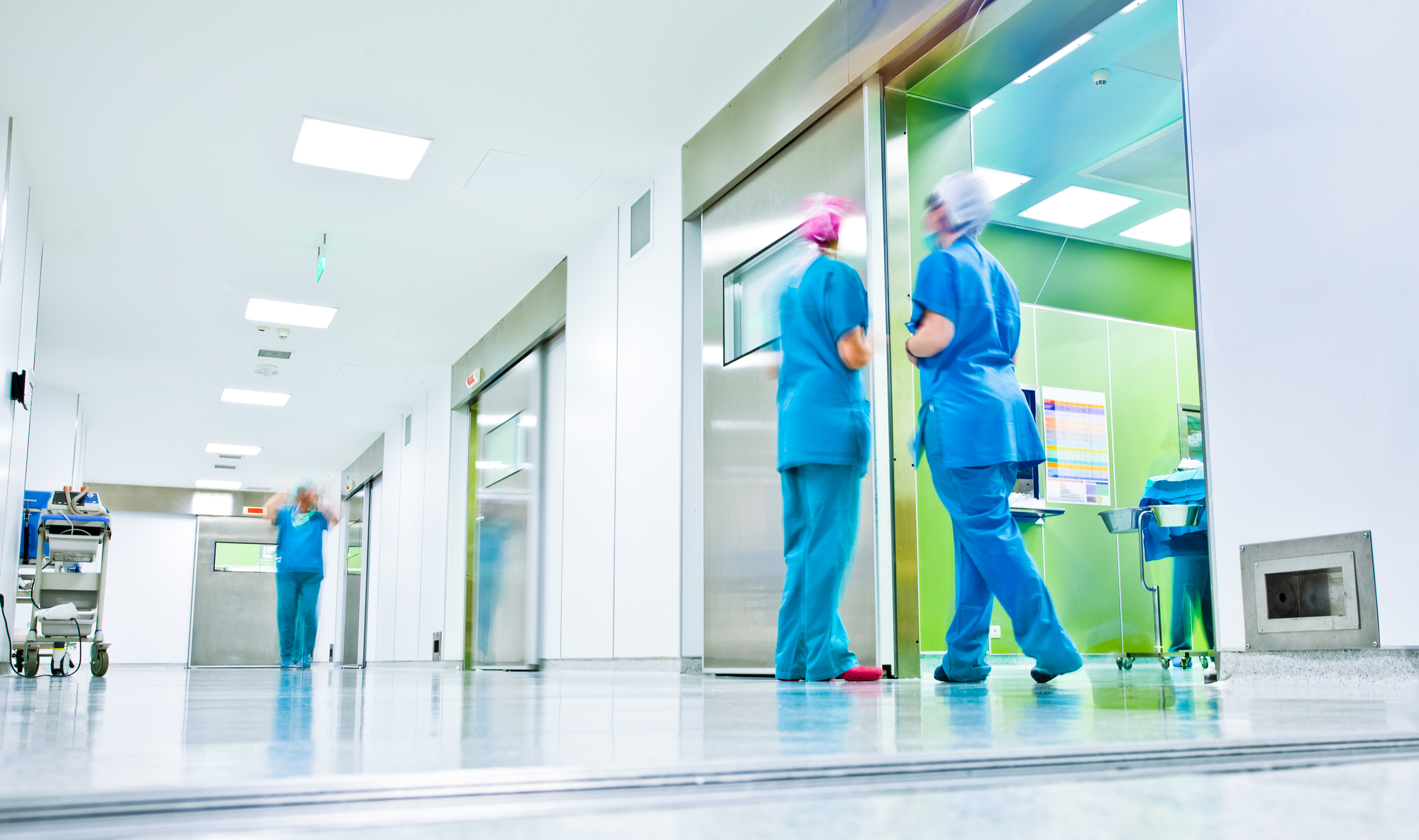 Specialty MedSurg
Location Arlington, TX
Job Type Permanent
Weekly Pay $0
Start Date April 24, 2023
Length:
52 wks
Compensation:
$0
Shift:
12HR Rotating
Hours:
40 Hours per Week
Are you looking for a new travel opportunity? Would you like to spend the season somewhere you've never been? Give us a call to find out more details about this job. Job Requirements: Must have state or compact License BLS/CPR […]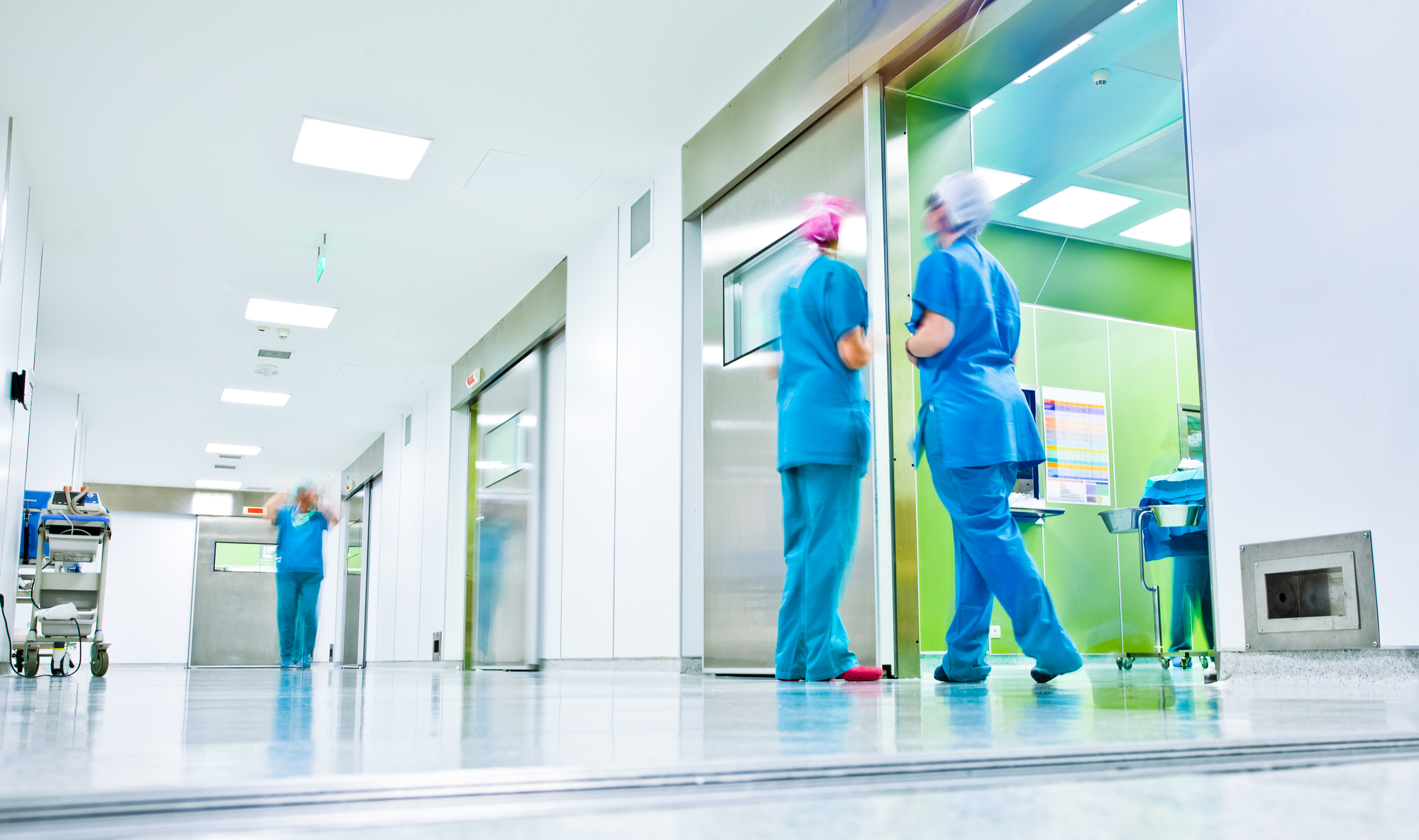 Specialty MedSurg
Location Arlington, TX
Job Type Permanent
Weekly Pay $0
Start Date April 24, 2023
Length:
52 wks
Compensation:
$0
Shift:
12HR Rotating
Hours:
40 Hours per Week
Are you looking for a new travel opportunity? Would you like to spend the season somewhere you've never been? Give us a call to find out more details about this job. Job Requirements: Must have state or compact License BLS/CPR […]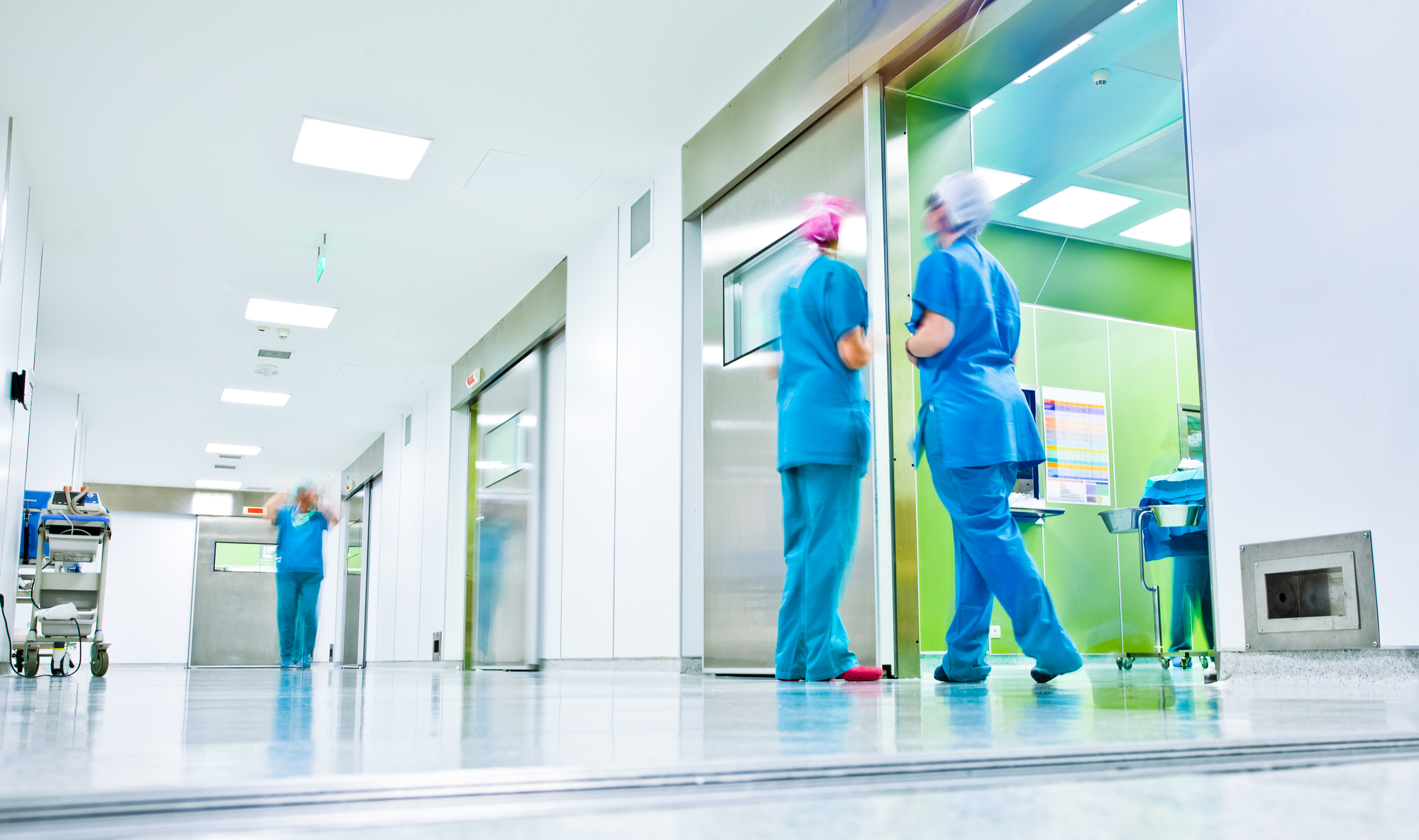 Specialty LTC
Location Brownsville, KY
Job Type Travel
Weekly Pay $880
Start Date April 24, 2023
Length:
6 wks
Compensation:
$22
Shift:
12HR Days
Hours:
40 Hours per Week
Are you looking for a new travel opportunity? Would you like to spend the season somewhere you've never been? Give us a call to find out more details about this job. Job Requirements: Must have state or compact License BLS/CPR […]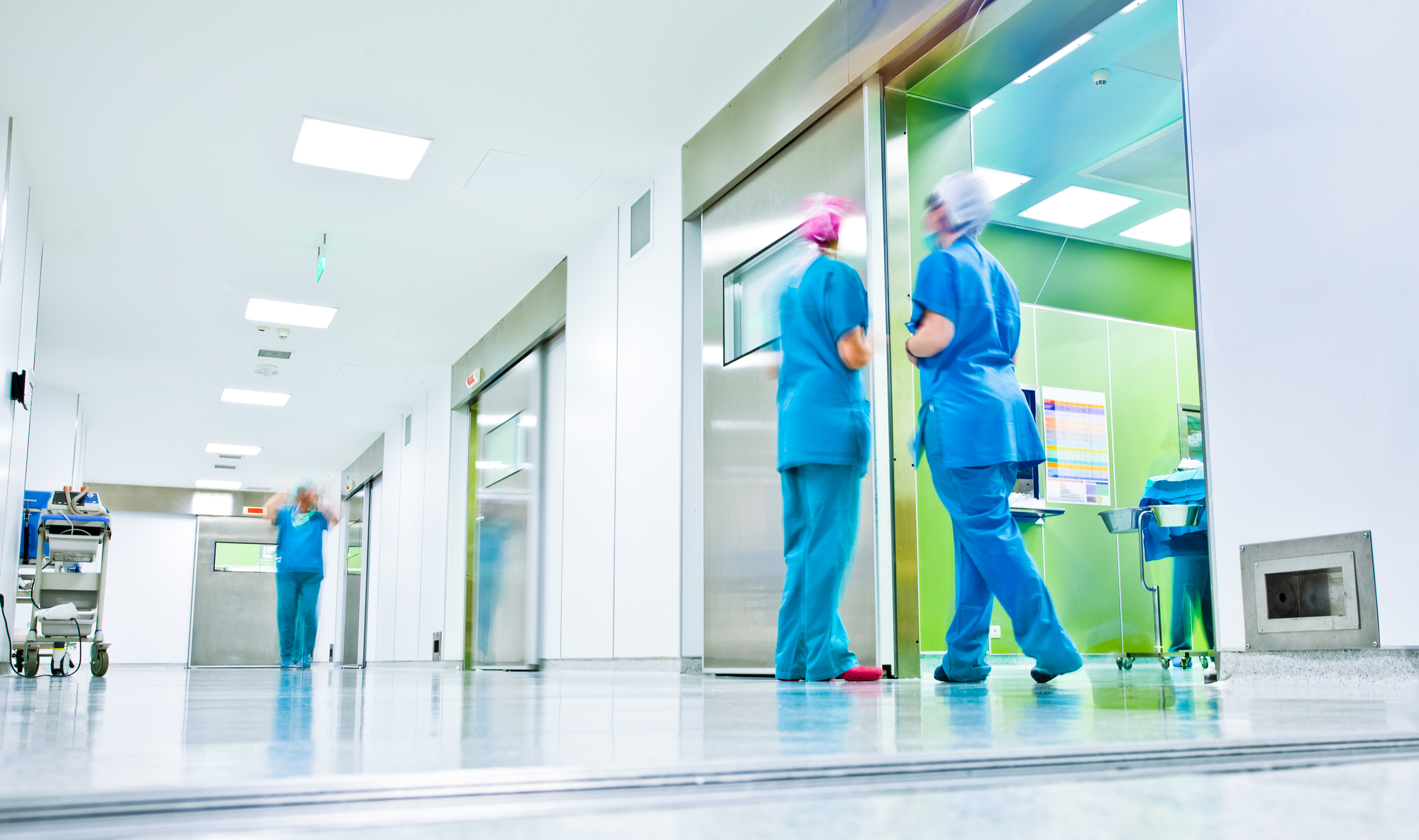 Specialty MedSurg
Location ASHEVILLE, NC
Job Type Permanent
Weekly Pay $0
Start Date April 24, 2023
Length:
52 wks
Compensation:
$0
Shift:
12HR Rotating
Hours:
40 Hours per Week
Why not something new for your next travel assignment! Change it up! Mix it up! Call SOS to get more details on our HOT Travel opportunities. Job Requirements: Must have state or compact License BLS/CPR Current TB Test results Additional […]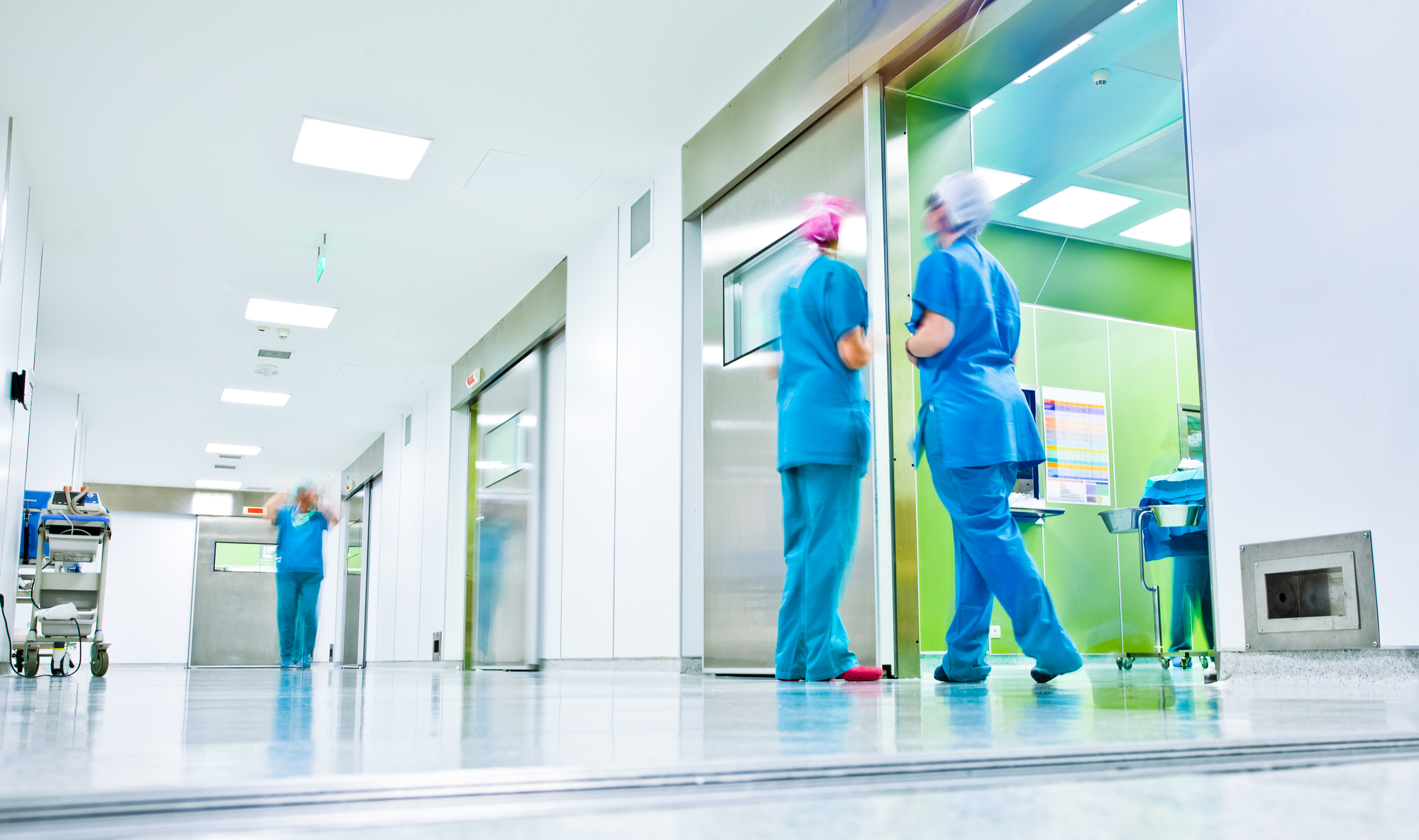 Specialty MedSurg
Location ASHEVILLE, NC
Job Type Permanent
Weekly Pay $0
Start Date April 24, 2023
Length:
52 wks
Compensation:
$0
Shift:
12HR Rotating
Hours:
40 Hours per Week
Are you looking for a new travel opportunity? Would you like to spend the season somewhere you've never been? Give us a call to find out more details about this job. Job Requirements: Must have state or compact License BLS/CPR […]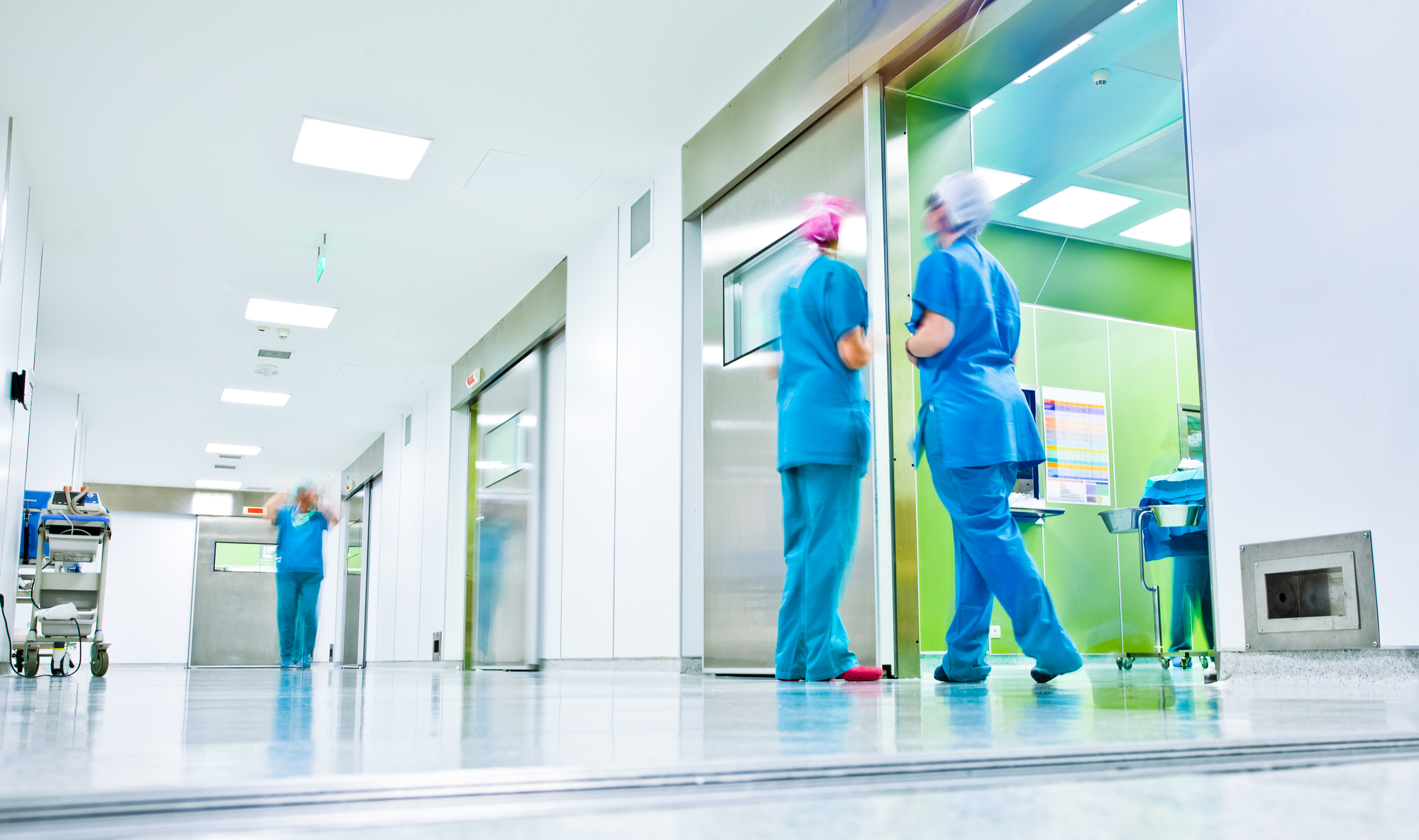 Specialty LTC
Location Marion, VA
Job Type Travel
Weekly Pay $1000
Start Date April 24, 2023
Length:
13 wks
Compensation:
$25
Shift:
12HR Night
Hours:
40 Hours per Week
Are you looking for a new travel opportunity? Would you like to spend the season somewhere you've never been? Give us a call to find out more details about this job. Job Requirements: Must have state or compact License BLS/CPR […]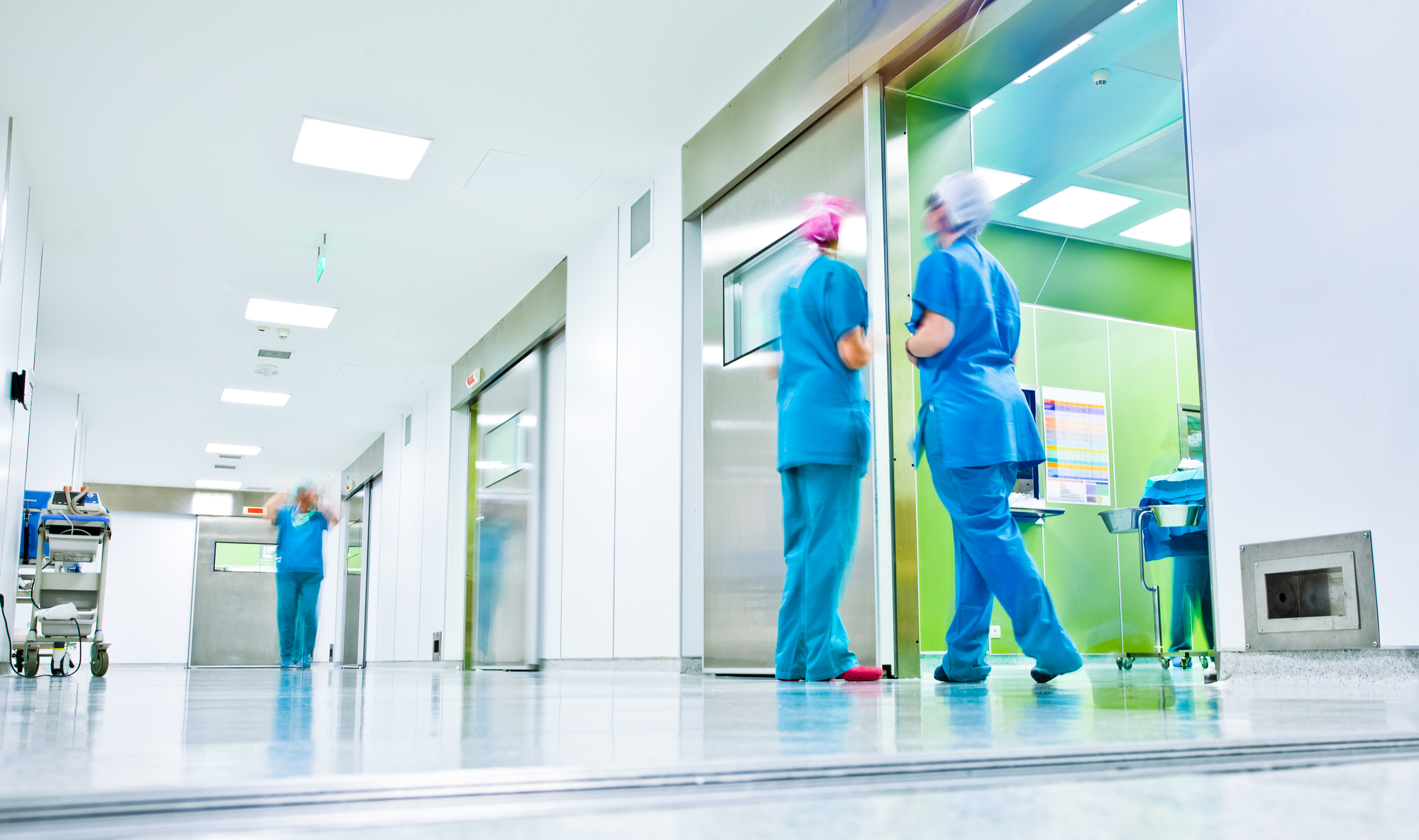 Specialty Lab
Location ATLANTIS, FL
Job Type Permanent
Weekly Pay $0
Start Date April 24, 2023
Length:
52 wks
Compensation:
$0
Shift:
12HR Rotating
Hours:
40 Hours per Week
Are you looking for a new travel opportunity? Would you like to spend the season somewhere you've never been? Give us a call to find out more details about this job. Job Requirements: Must have state or compact License BLS/CPR […]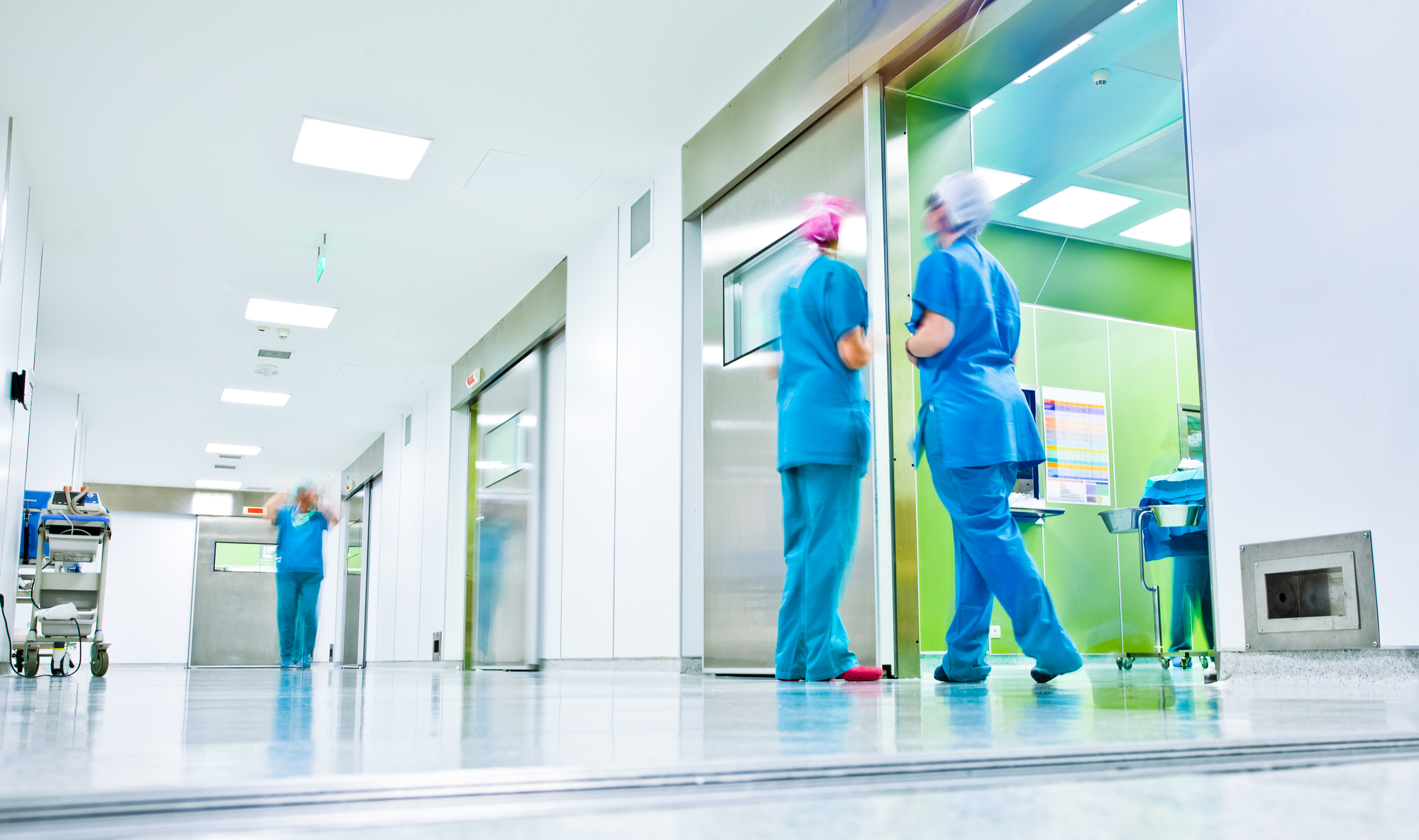 Specialty MedSurg
Location ATLANTIS, FL
Job Type Permanent
Weekly Pay $0
Start Date April 24, 2023
Length:
52 wks
Compensation:
$0
Shift:
12HR Rotating
Hours:
40 Hours per Week
Why not something new for your next travel assignment! Change it up! Mix it up! Call SOS to get more details on our HOT Travel opportunities. Job Requirements: Must have state or compact License BLS/CPR Current TB Test results Additional […]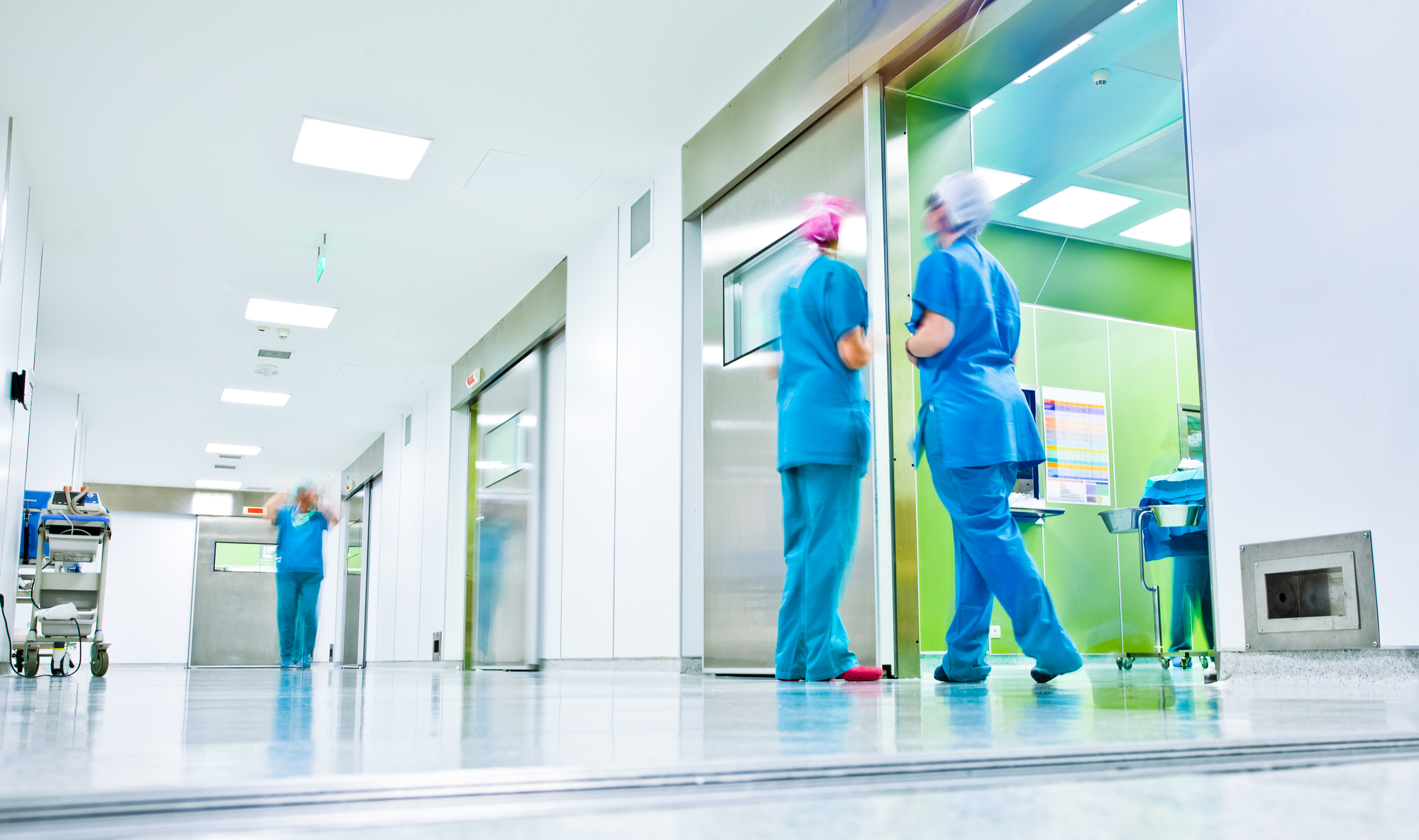 Specialty MedSurg
Location ATLANTIS, FL
Job Type Permanent
Weekly Pay $0
Start Date April 24, 2023
Length:
52 wks
Compensation:
$0
Shift:
12HR Rotating
Hours:
40 Hours per Week
Why not something new for your next travel assignment! Change it up! Mix it up! Call SOS to get more details on our HOT Travel opportunities. Job Requirements: Must have state or compact License BLS/CPR Current TB Test results Additional […]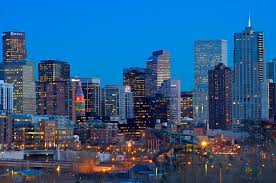 Specialty LTC
Location Lakewood, CO
Job Type PerDiem
Weekly Pay $1480
Start Date April 24, 2023
Length:
Ongoing
Compensation:
$37
Shift:
12HR Day
Hours:
40 Hours per Week
SOSHCS is looking for a Local LPNs to work PerDiem throughout Denver Metro Area. Whether you are already full time employed and looking to supplement your income, or looking for full time employment, SOSCHCS team will work with each and […]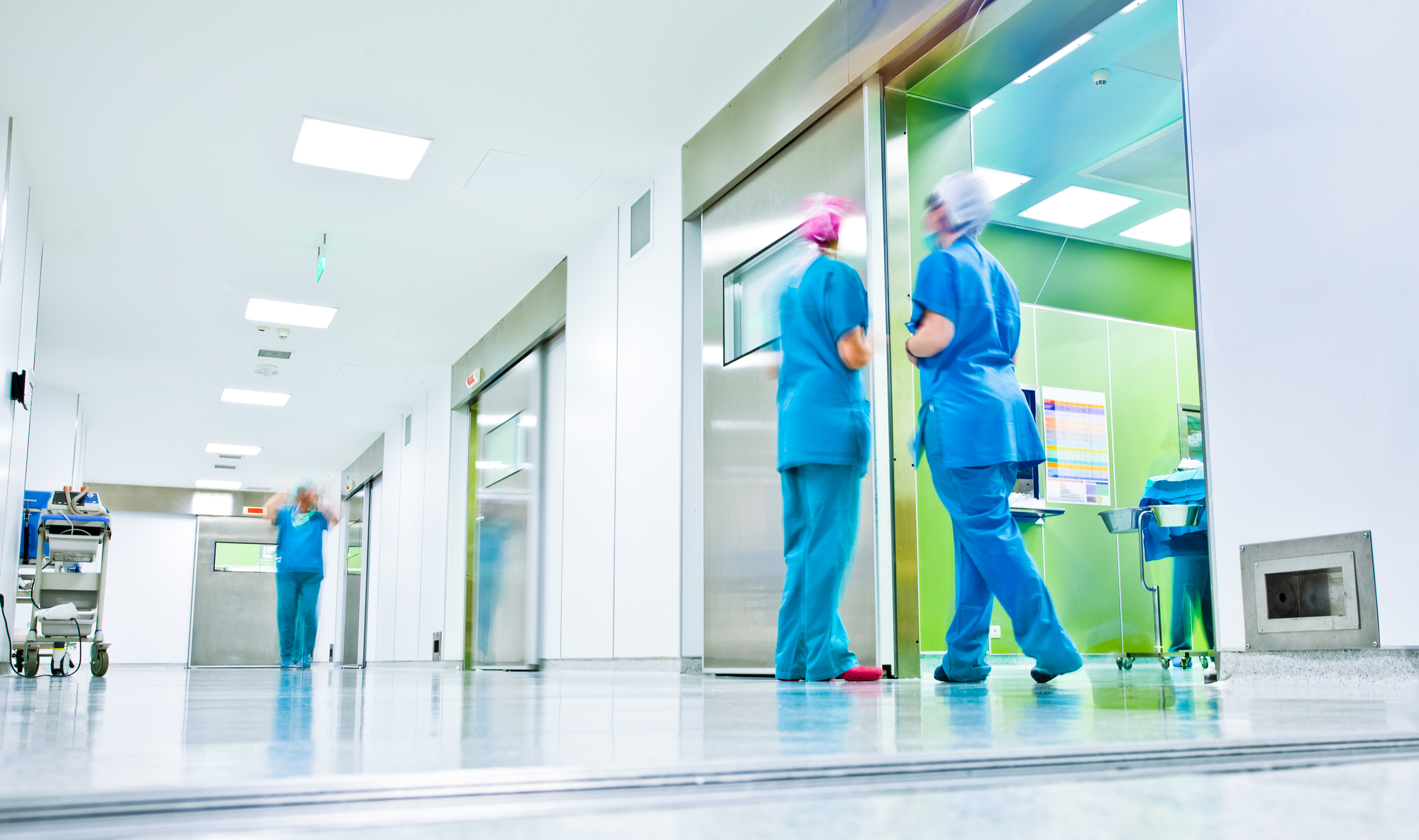 Specialty MedSurg
Location Augusta, GA
Job Type Permanent
Weekly Pay $0
Start Date April 24, 2023
Length:
52 wks
Compensation:
$0
Shift:
12HR Rotating
Hours:
40 Hours per Week
Are you looking for a new travel opportunity? Would you like to spend the season somewhere you've never been? Give us a call to find out more details about this job. Job Requirements: Must have state or compact License BLS/CPR […]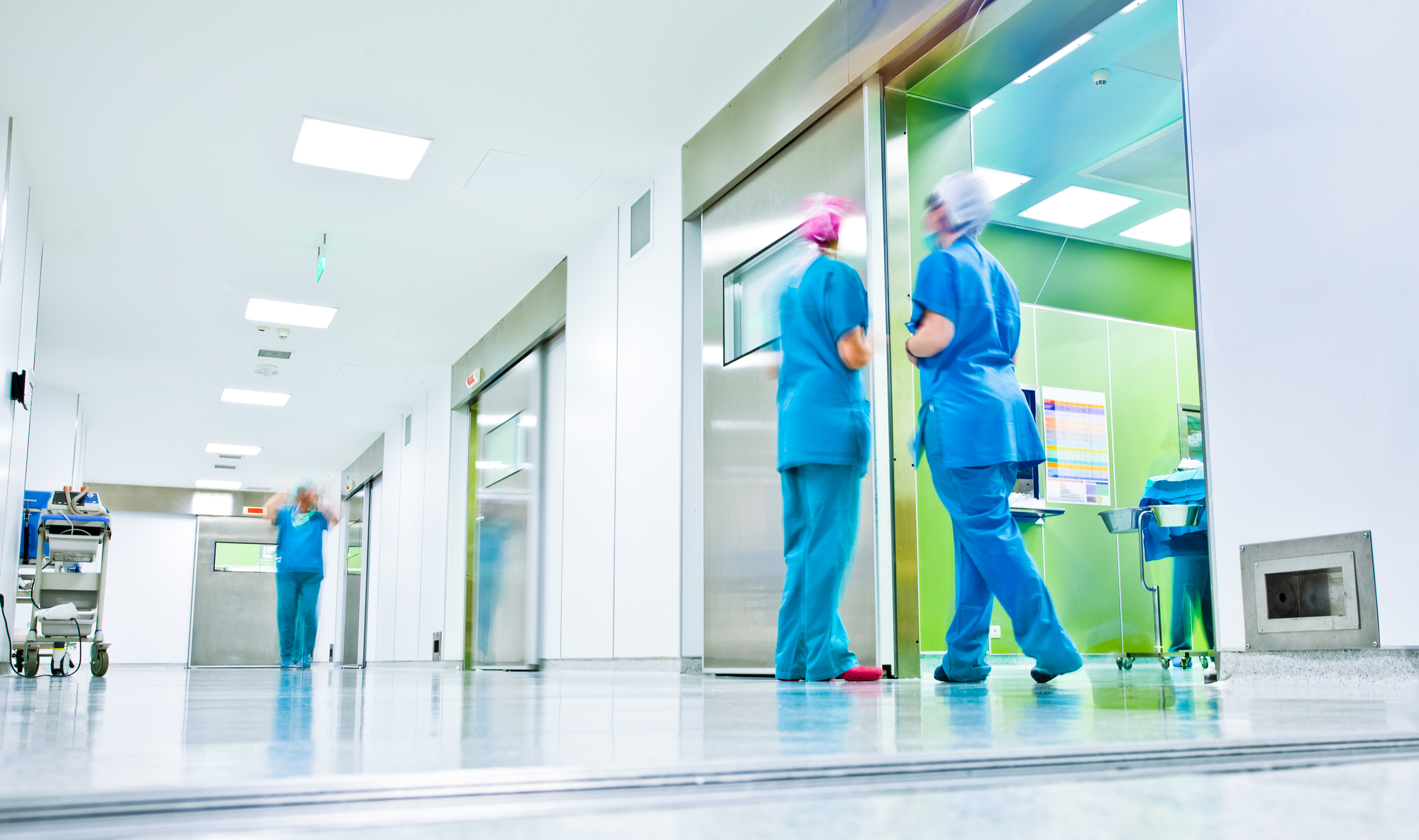 Specialty Lab
Location AVENTURA, FL
Job Type Permanent
Weekly Pay $0
Start Date April 24, 2023
Length:
52 wks
Compensation:
$0
Shift:
12HR Rotating
Hours:
40 Hours per Week
Are you looking for a new travel opportunity? Would you like to spend the season somewhere you've never been? Give us a call to find out more details about this job. Job Requirements: Must have state or compact License BLS/CPR […]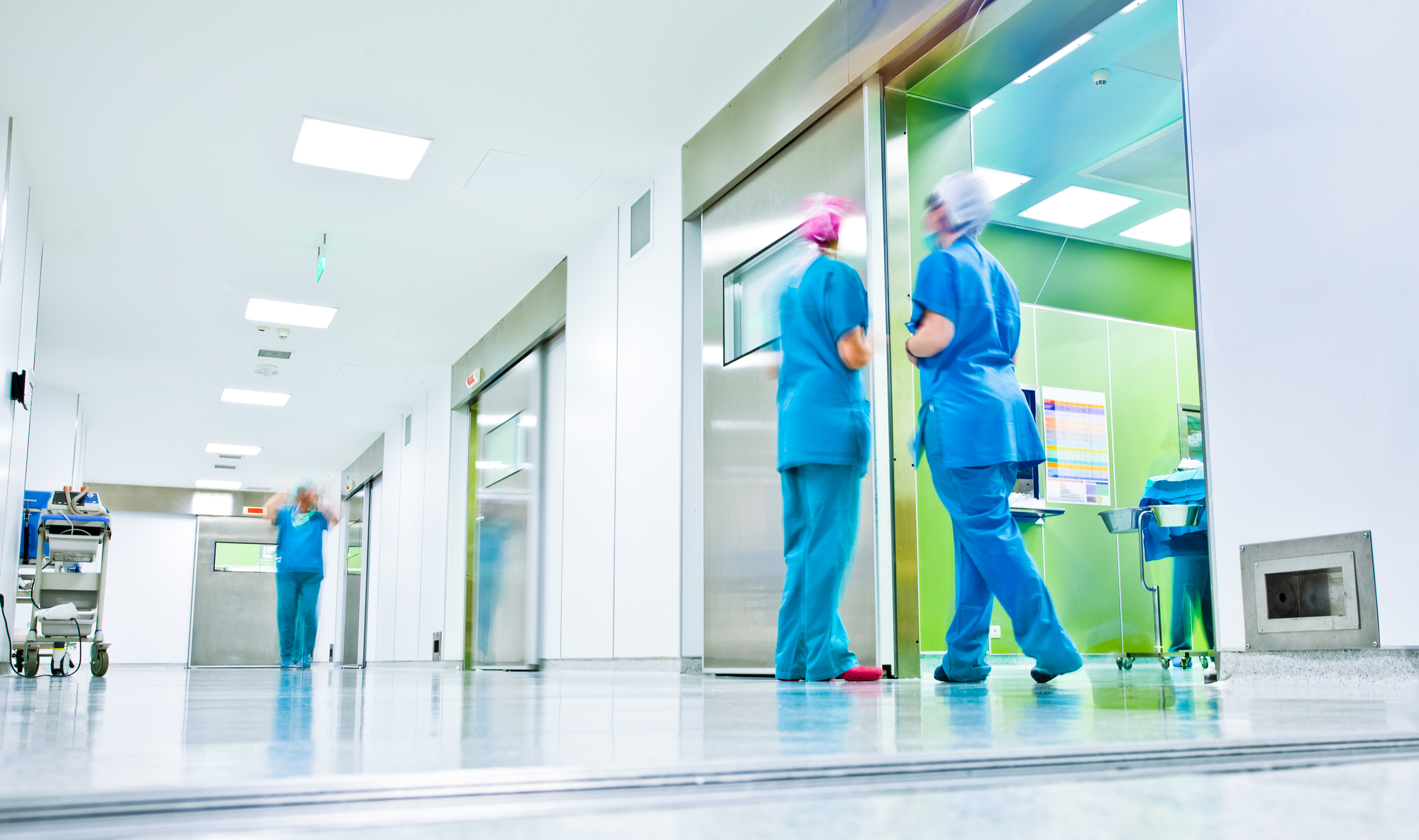 Specialty LTC
Location Dothan, AL
Job Type Travel
Weekly Pay $1280
Start Date April 24, 2023
Length:
13 wks
Compensation:
$32
Shift:
12HR Rotating
Hours:
40 Hours per Week
Why not something new for your next travel assignment! Change it up! Mix it up! Call SOS to get more details on our HOT Travel opportunities. Job Requirements: Must have state or compact License BLS/CPR Current TB Test results Additional […]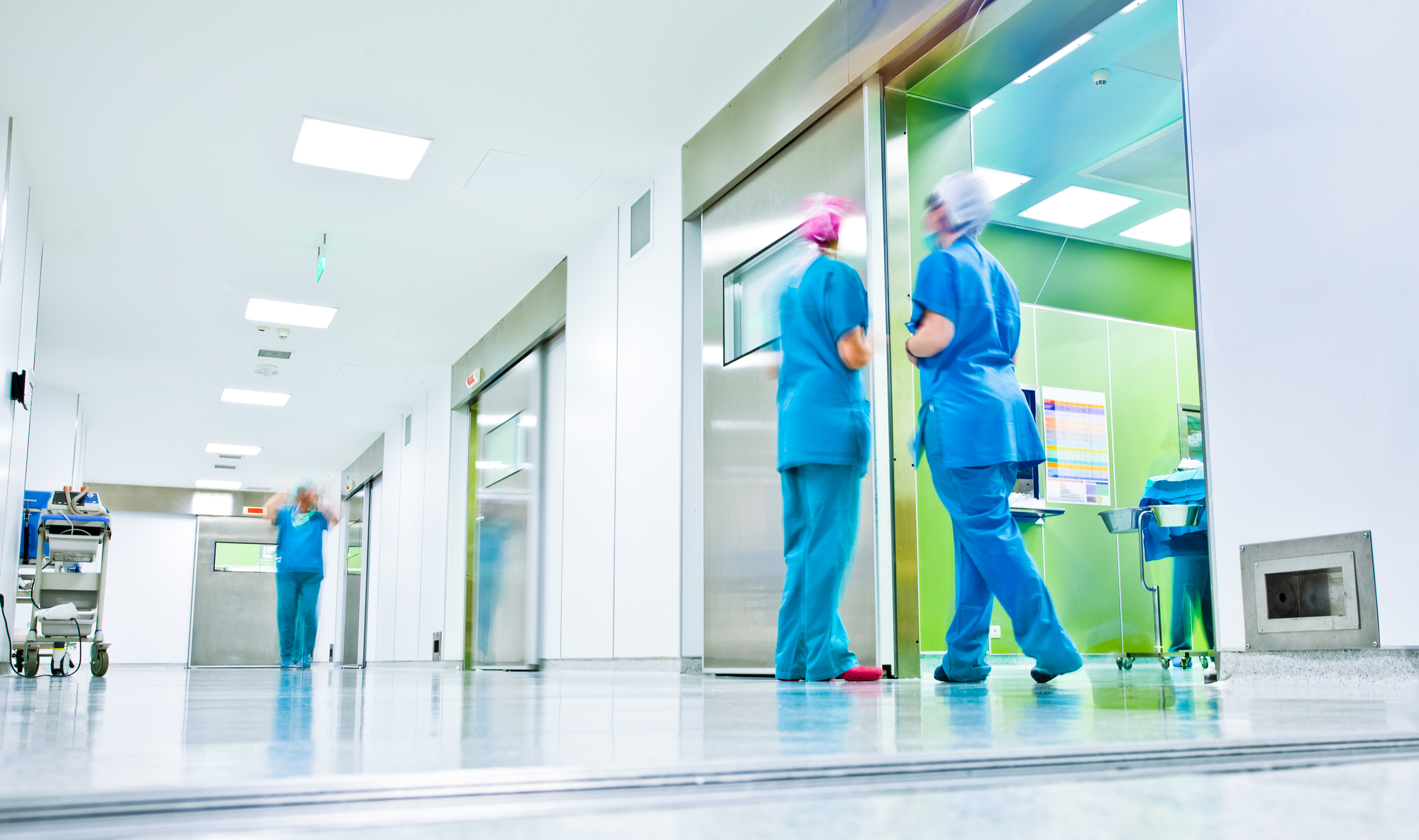 Specialty MedSurg
Location AVENTURA, FL
Job Type Permanent
Weekly Pay $0
Start Date April 24, 2023
Length:
52 wks
Compensation:
$0
Shift:
12HR Rotating
Hours:
40 Hours per Week
Why not something new for your next travel assignment! Change it up! Mix it up! Call SOS to get more details on our HOT Travel opportunities. Job Requirements: Must have state or compact License BLS/CPR Current TB Test results Additional […]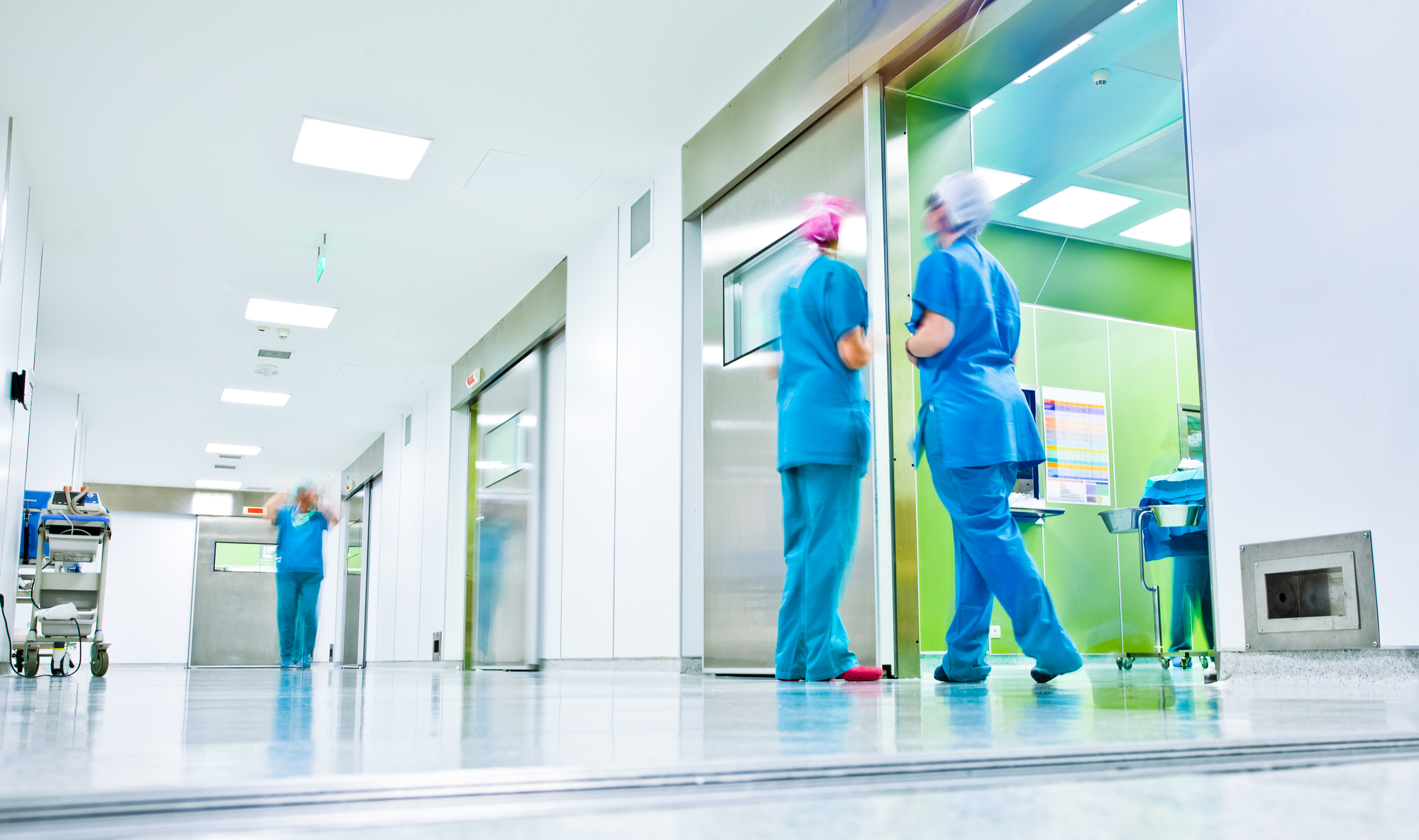 Specialty MedSurg
Location AVENTURA, FL
Job Type Permanent
Weekly Pay $0
Start Date April 24, 2023
Length:
52 wks
Compensation:
$0
Shift:
12HR Rotating
Hours:
40 Hours per Week
Why not something new for your next travel assignment! Change it up! Mix it up! Call SOS to get more details on our HOT Travel opportunities. Job Requirements: Must have state or compact License BLS/CPR Current TB Test results Additional […]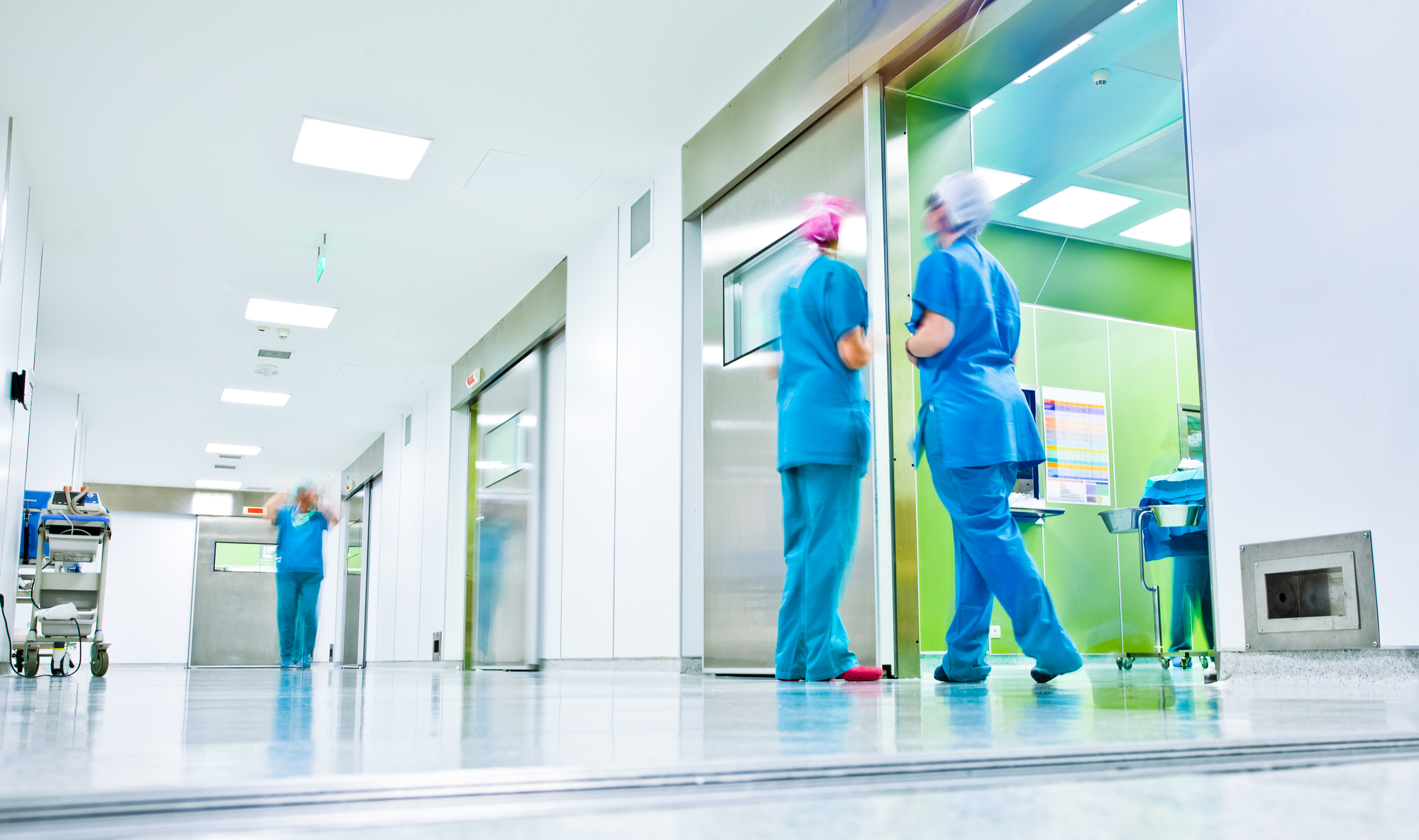 Specialty MedSurg
Location AVENTURA, FL
Job Type Permanent
Weekly Pay $0
Start Date April 24, 2023
Length:
52 wks
Compensation:
$0
Shift:
12HR Rotating
Hours:
40 Hours per Week
Why not something new for your next travel assignment! Change it up! Mix it up! Call SOS to get more details on our HOT Travel opportunities. Job Requirements: Must have state or compact License BLS/CPR Current TB Test results Additional […]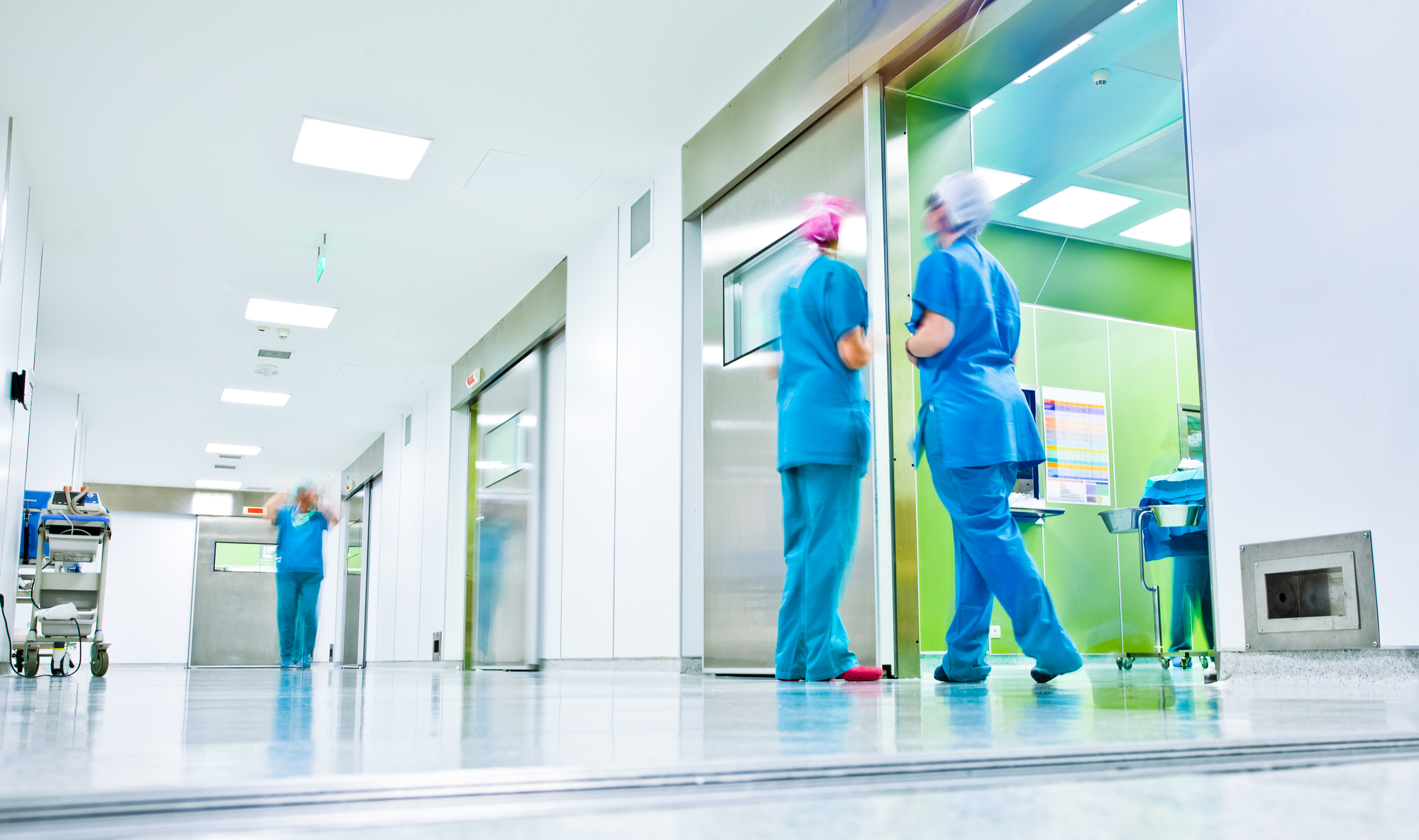 Specialty MedSurg
Location BOWLING GREEN, KY
Job Type Permanent
Weekly Pay $0
Start Date April 24, 2023
Length:
52 wks
Compensation:
$0
Shift:
12HR Rotating
Hours:
40 Hours per Week
Why not something new for your next travel assignment! Change it up! Mix it up! Call SOS to get more details on our HOT Travel opportunities. Job Requirements: Must have state or compact License BLS/CPR Current TB Test results Additional […]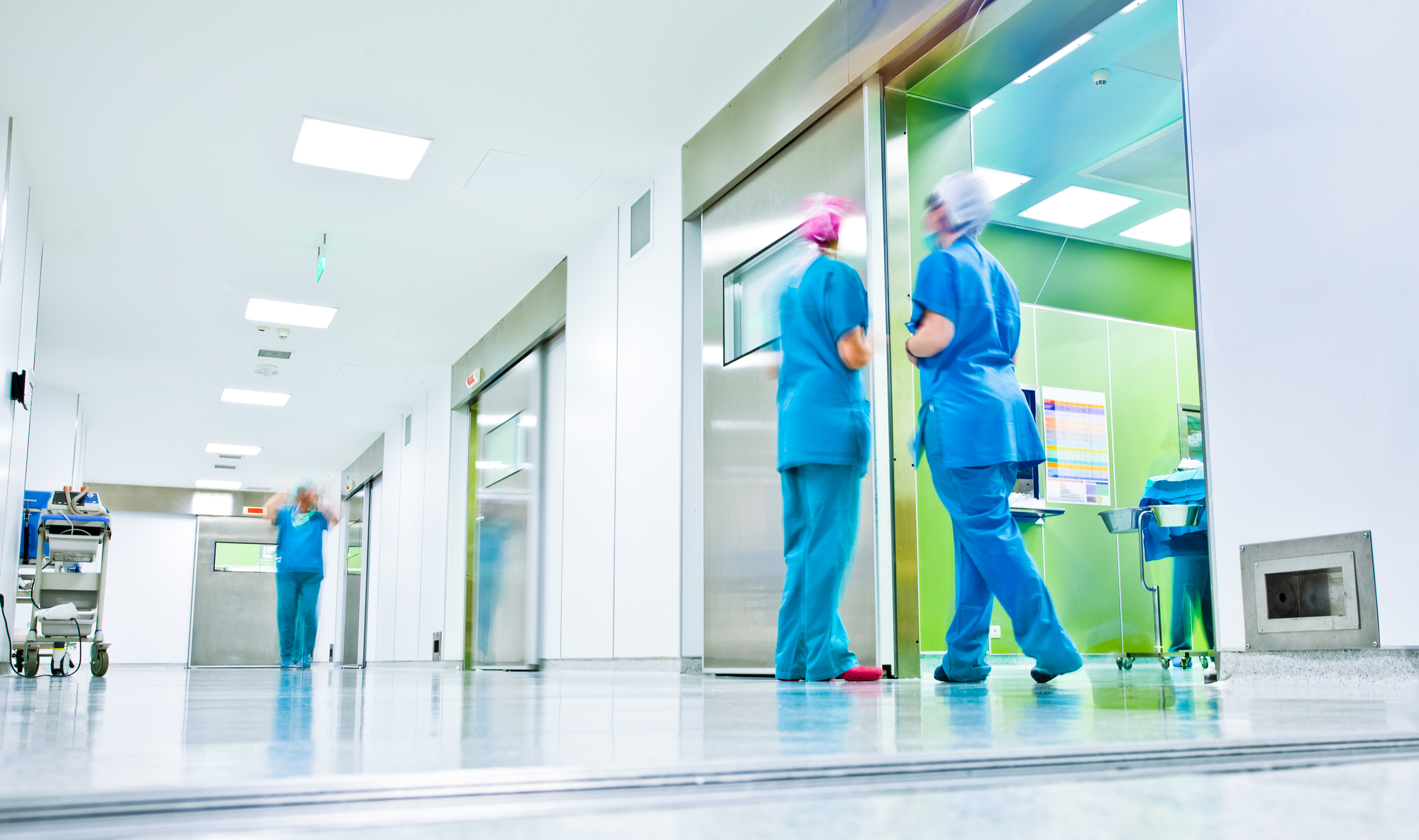 Specialty MedSurg
Location Bradenton, FL
Job Type Permanent
Weekly Pay $0
Start Date April 24, 2023
Length:
52 wks
Compensation:
$0
Shift:
12HR Rotating
Hours:
40 Hours per Week
Are you looking for a new travel opportunity? Would you like to spend the season somewhere you've never been? Give us a call to find out more details about this job. Job Requirements: Must have state or compact License BLS/CPR […]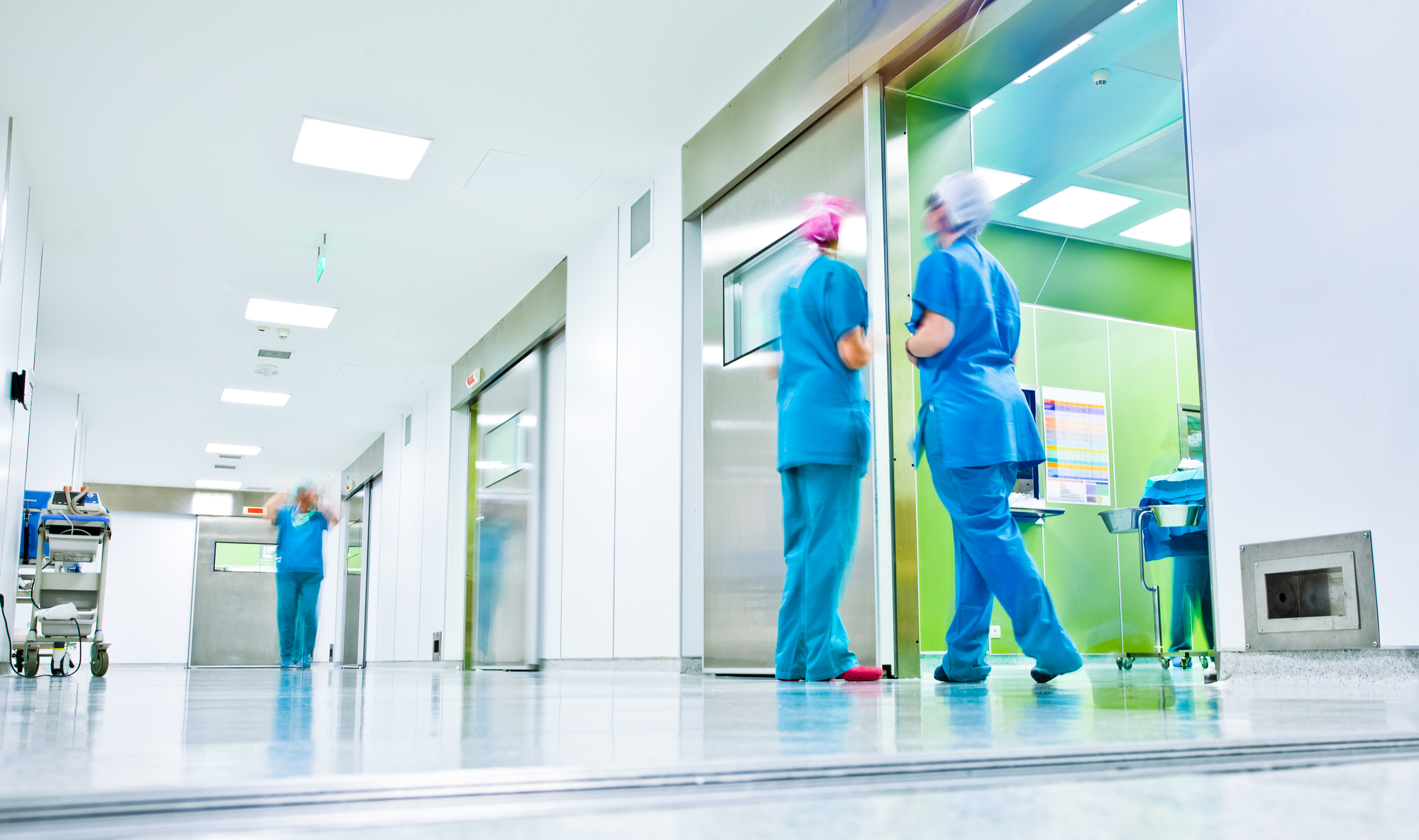 Specialty MedSurg
Location Bradenton, FL
Job Type Permanent
Weekly Pay $0
Start Date April 24, 2023
Length:
52 wks
Compensation:
$0
Shift:
12HR Rotating
Hours:
40 Hours per Week
Why not something new for your next travel assignment! Change it up! Mix it up! Call SOS to get more details on our HOT Travel opportunities. Job Requirements: Must have state or compact License BLS/CPR Current TB Test results Additional […]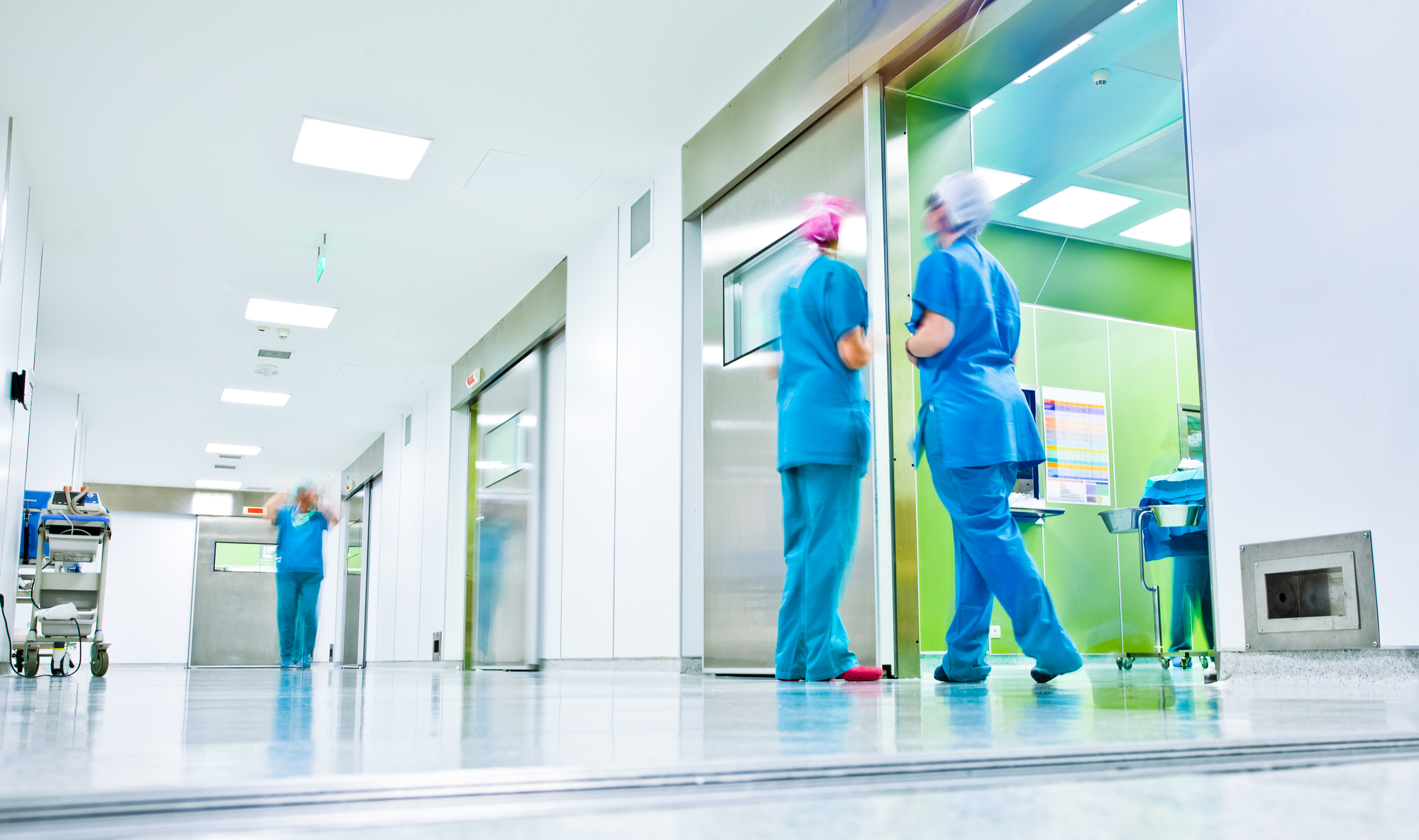 Specialty Wound Care
Location Newport, VT
Job Type Travel
Weekly Pay $1480
Start Date April 24, 2023
Length:
13 wks
Compensation:
$37
Shift:
8HR Day
Hours:
40 Hours per Week
Why not something new for your next travel assignment! Change it up! Mix it up! Call SOS to get more details on our HOT Travel opportunities. Job Requirements: Must have state or compact License BLS/CPR Current TB Test results Additional […]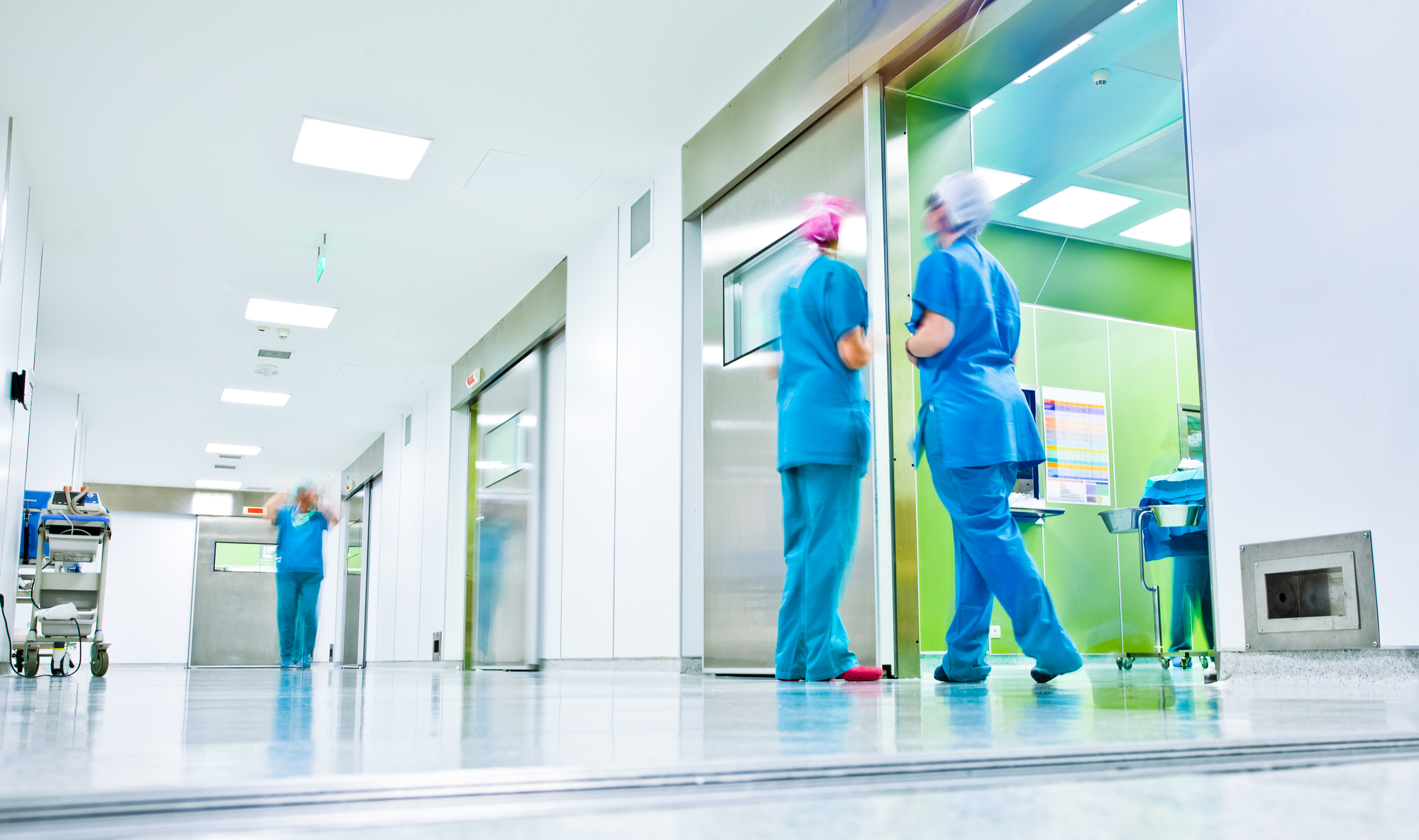 Specialty MedSurg
Location Bradenton, FL
Job Type Permanent
Weekly Pay $0
Start Date April 24, 2023
Length:
52 wks
Compensation:
$0
Shift:
12HR Rotating
Hours:
40 Hours per Week
Why not something new for your next travel assignment! Change it up! Mix it up! Call SOS to get more details on our HOT Travel opportunities. Job Requirements: Must have state or compact License BLS/CPR Current TB Test results Additional […]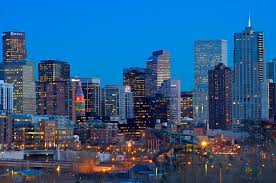 Specialty OR
Location Longmont, CO
Job Type Travel
Weekly Pay $1480
Start Date April 24, 2023
Length:
13 wks
Compensation:
$37
Shift:
8HR Evening
Hours:
40 Hours per Week
Are you looking for a new travel opportunity? Would you like to spend the season somewhere you've never been? Give us a call to find out more details about this job. Job Requirements: Must have state or compact License BLS/CPR […]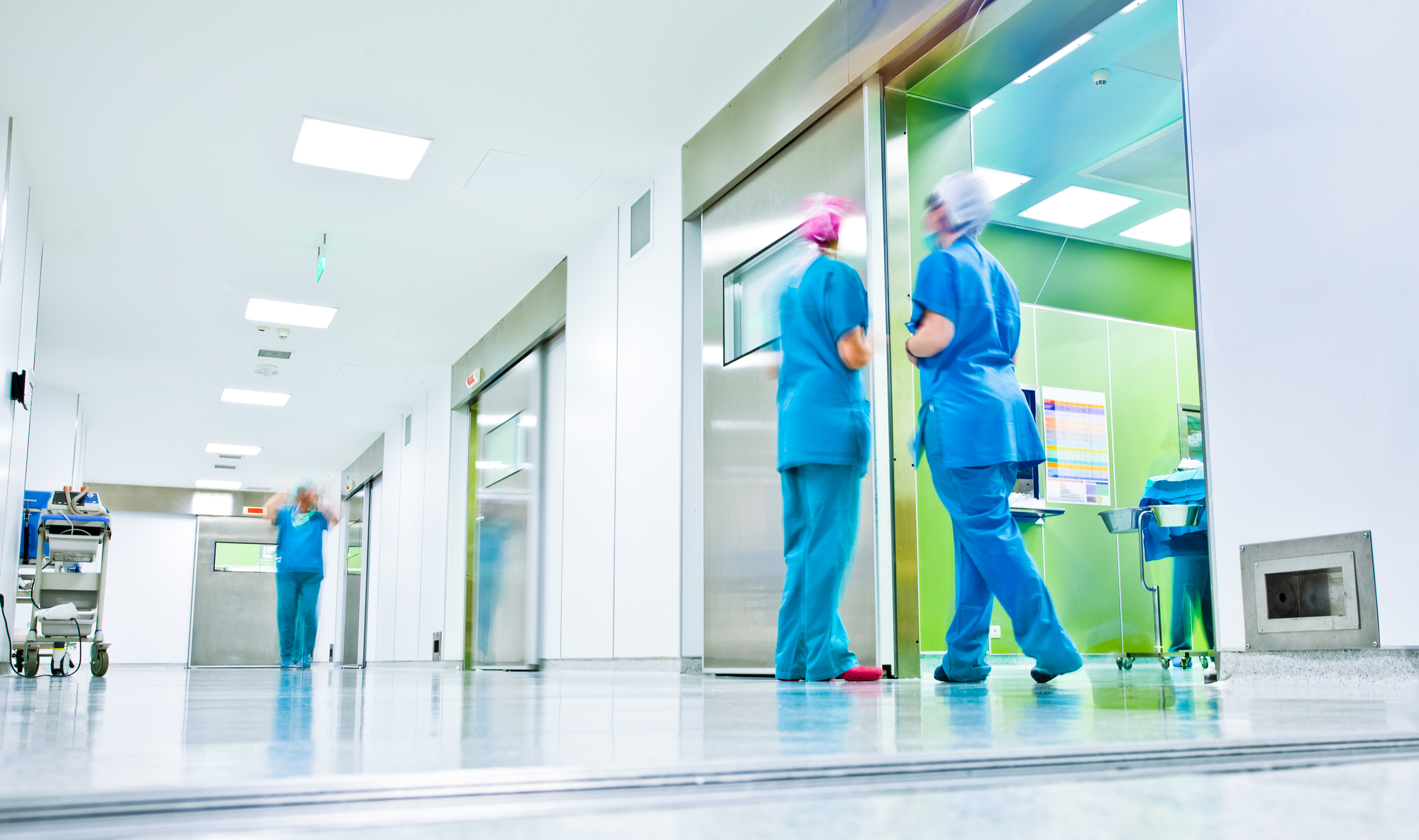 Specialty Radiology
Location BRANDON, FL
Job Type Permanent
Weekly Pay $0
Start Date April 24, 2023
Length:
52 wks
Compensation:
$0
Shift:
12HR Rotating
Hours:
40 Hours per Week
Why not something new for your next travel assignment! Change it up! Mix it up! Call SOS to get more details on our HOT Travel opportunities. Job Requirements: Must have state or compact License BLS/CPR Current TB Test results Additional […]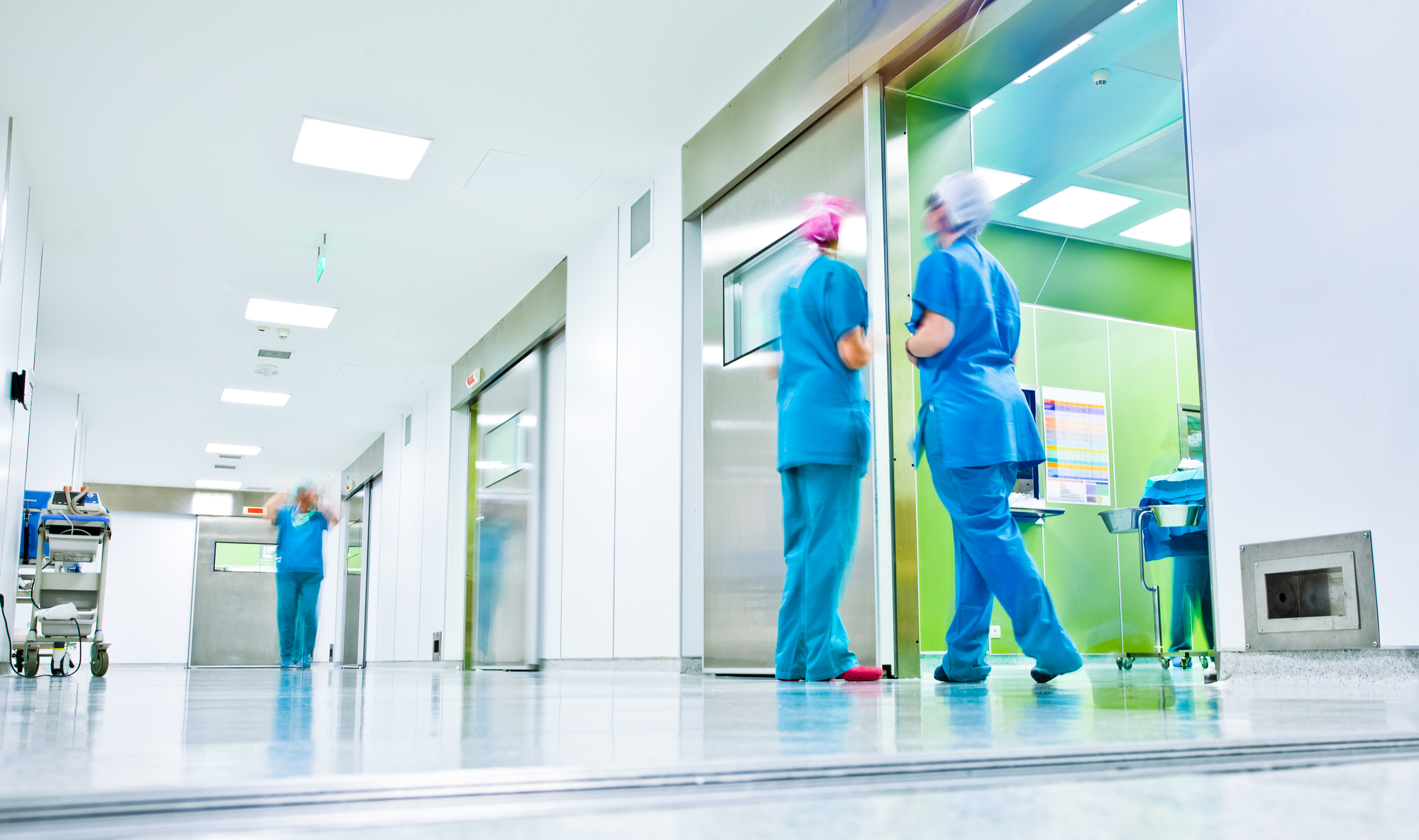 Specialty MedSurg
Location BROOKSVILLE, FL
Job Type Permanent
Weekly Pay $0
Start Date April 24, 2023
Length:
52 wks
Compensation:
$0
Shift:
12HR Rotating
Hours:
40 Hours per Week
Are you looking for a new travel opportunity? Would you like to spend the season somewhere you've never been? Give us a call to find out more details about this job. Job Requirements: Must have state or compact License BLS/CPR […]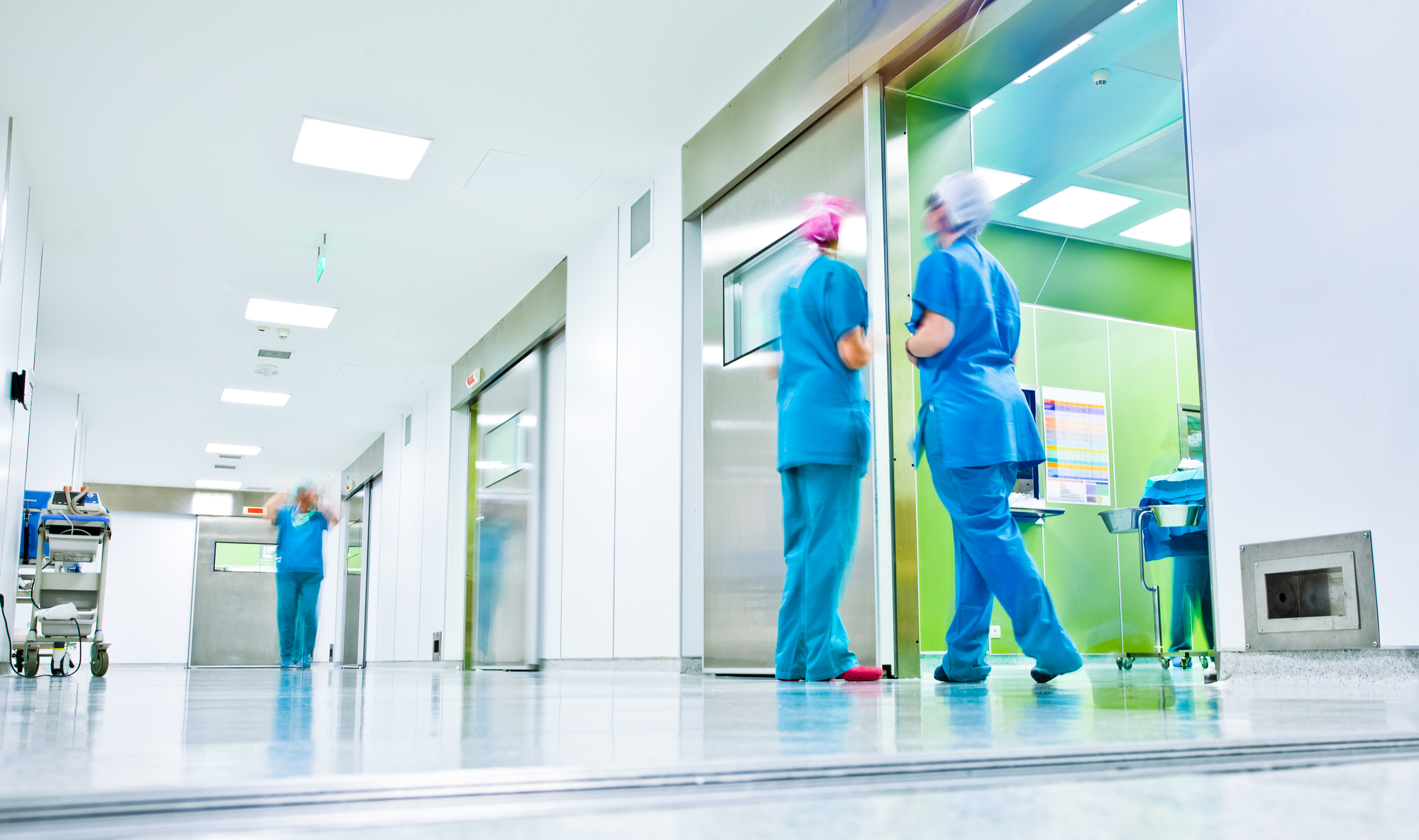 Specialty LTC
Location Pahala, HI
Job Type Travel
Weekly Pay $1600
Start Date April 24, 2023
Length:
13 wks
Compensation:
$40
Shift:
12HR Days
Hours:
40 Hours per Week
Why not something new for your next travel assignment! Change it up! Mix it up! Call SOS to get more details on our HOT Travel opportunities. Job Requirements: Must have state or compact License BLS/CPR Current TB Test results Additional […]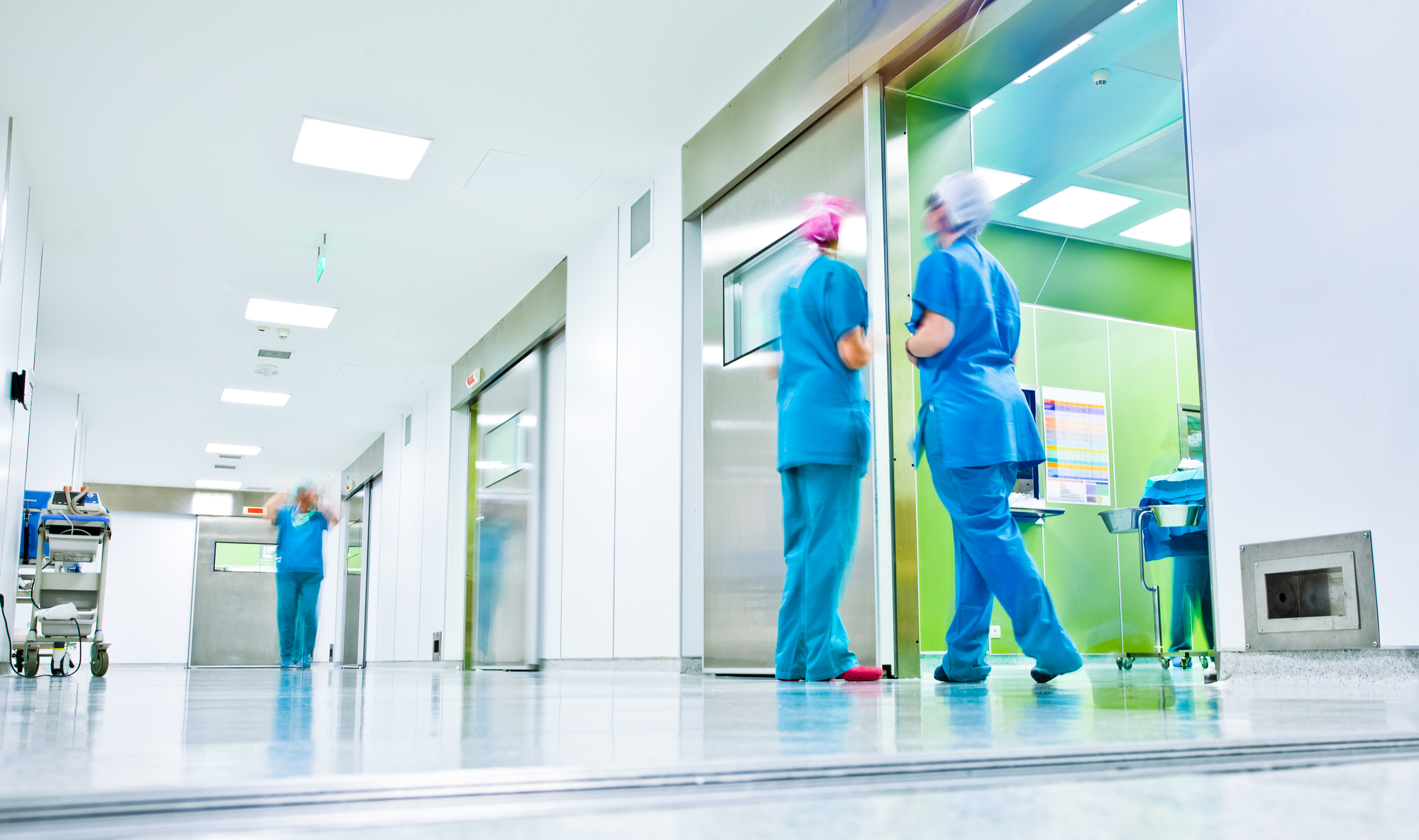 Specialty MedSurg
Location Brownsville, TX
Job Type Permanent
Weekly Pay $0
Start Date April 24, 2023
Length:
52 wks
Compensation:
$0
Shift:
12HR Rotating
Hours:
40 Hours per Week
Why not something new for your next travel assignment! Change it up! Mix it up! Call SOS to get more details on our HOT Travel opportunities. Job Requirements: Must have state or compact License BLS/CPR Current TB Test results Additional […]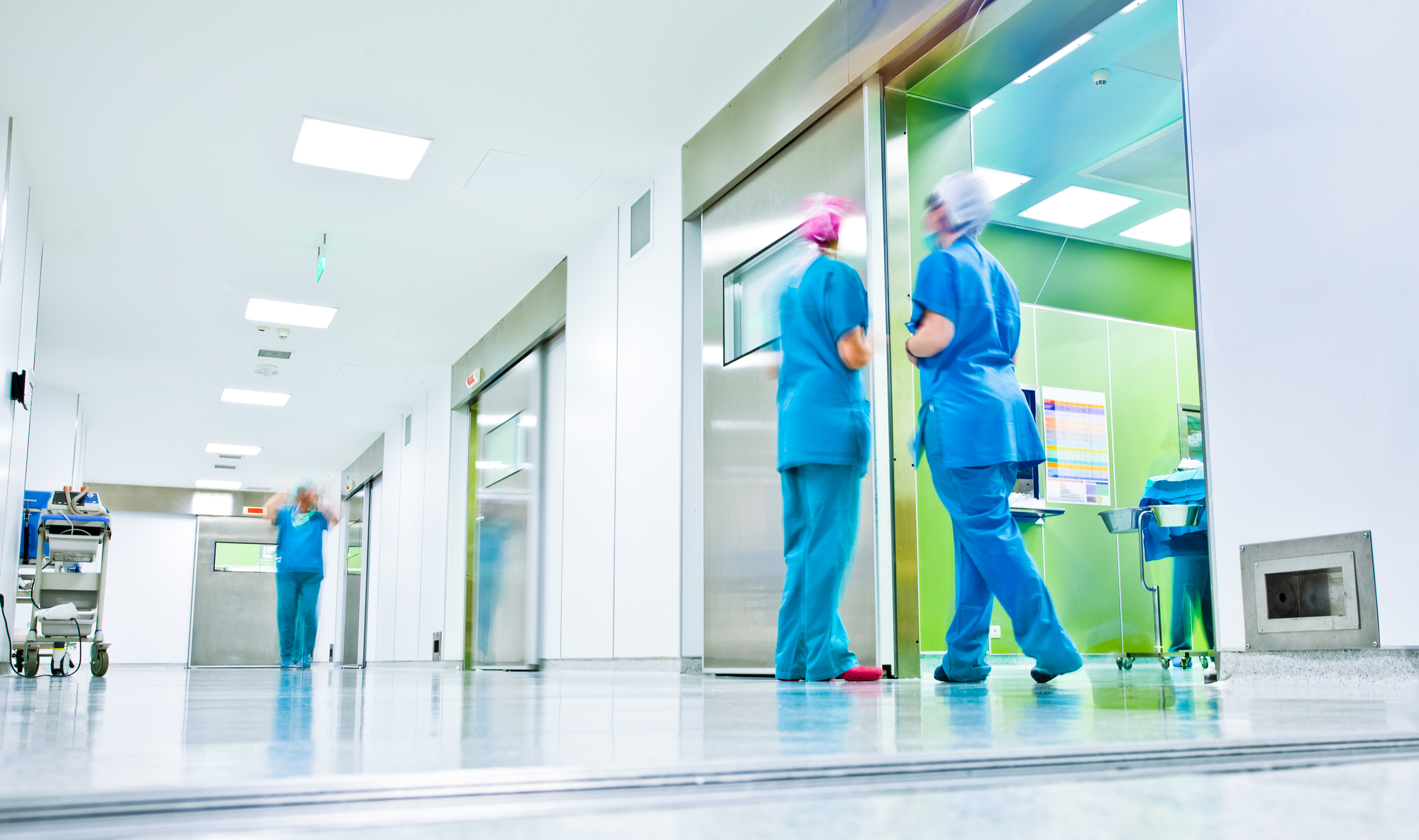 Specialty MedSurg
Location Charleston, SC
Job Type Permanent
Weekly Pay $0
Start Date April 24, 2023
Length:
52 wks
Compensation:
$0
Shift:
12HR Rotating
Hours:
40 Hours per Week
Are you looking for a new travel opportunity? Would you like to spend the season somewhere you've never been? Give us a call to find out more details about this job. Job Requirements: Must have state or compact License BLS/CPR […]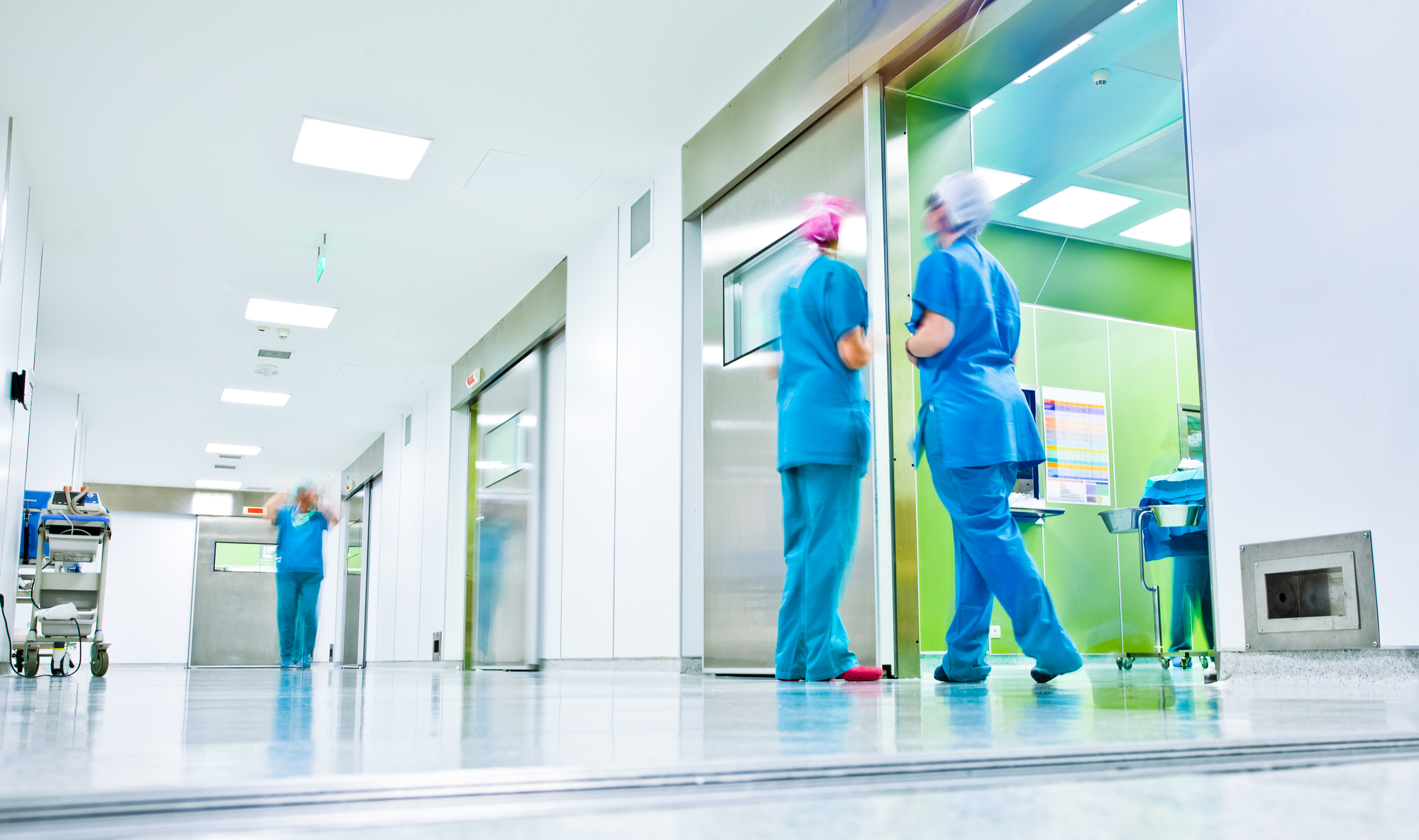 Specialty MedSurg
Location Charleston, SC
Job Type Permanent
Weekly Pay $0
Start Date April 24, 2023
Length:
52 wks
Compensation:
$0
Shift:
12HR Rotating
Hours:
40 Hours per Week
Are you looking for a new travel opportunity? Would you like to spend the season somewhere you've never been? Give us a call to find out more details about this job. Job Requirements: Must have state or compact License BLS/CPR […]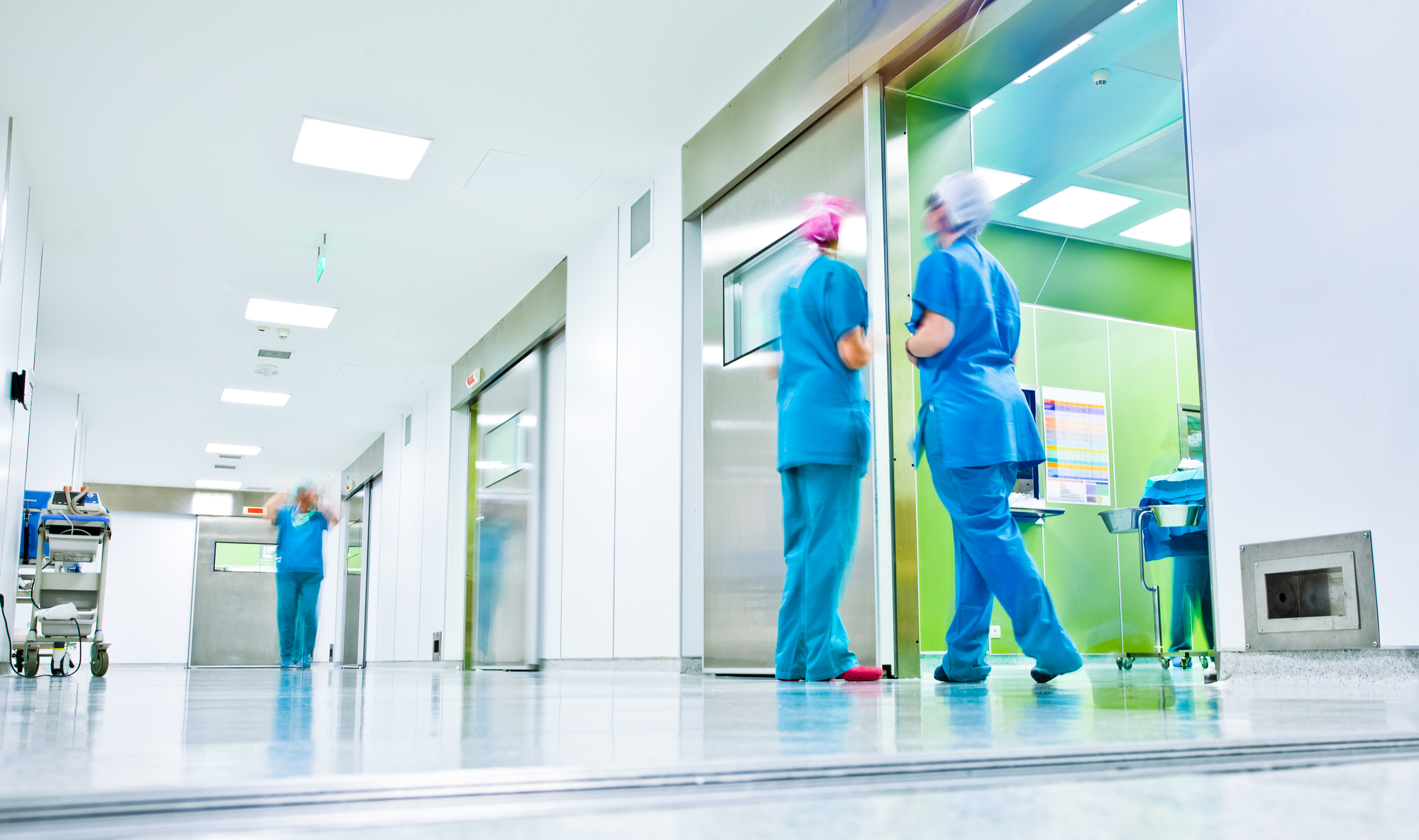 Specialty MedSurg
Location Charleston, SC
Job Type Permanent
Weekly Pay $0
Start Date April 24, 2023
Length:
52 wks
Compensation:
$0
Shift:
12HR Rotating
Hours:
40 Hours per Week
Are you looking for a new travel opportunity? Would you like to spend the season somewhere you've never been? Give us a call to find out more details about this job. Job Requirements: Must have state or compact License BLS/CPR […]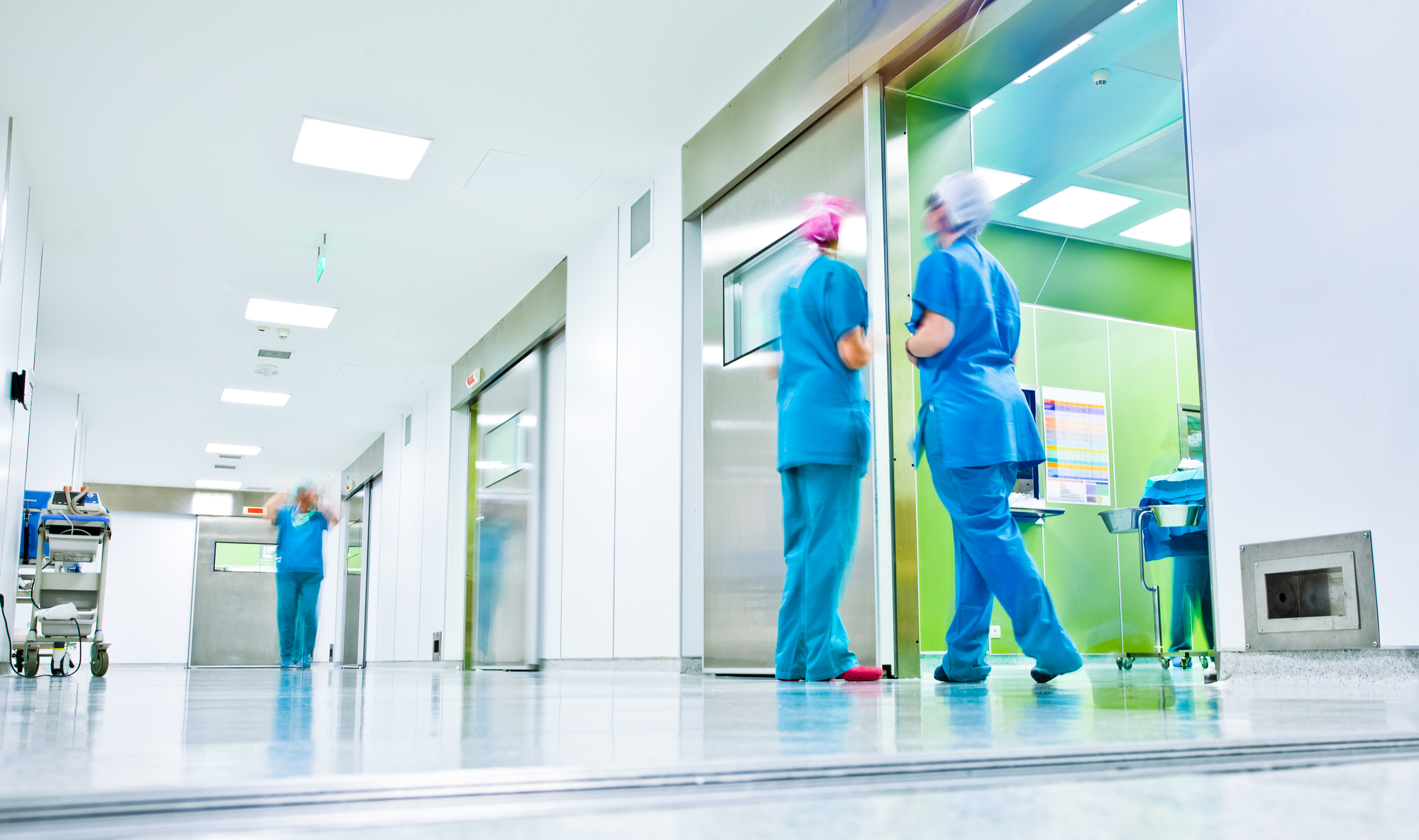 Specialty MedSurg
Location CHATTANOOGA, TN
Job Type Permanent
Weekly Pay $0
Start Date April 24, 2023
Length:
52 wks
Compensation:
$0
Shift:
12HR Rotating
Hours:
40 Hours per Week
Why not something new for your next travel assignment! Change it up! Mix it up! Call SOS to get more details on our HOT Travel opportunities. Job Requirements: Must have state or compact License BLS/CPR Current TB Test results Additional […]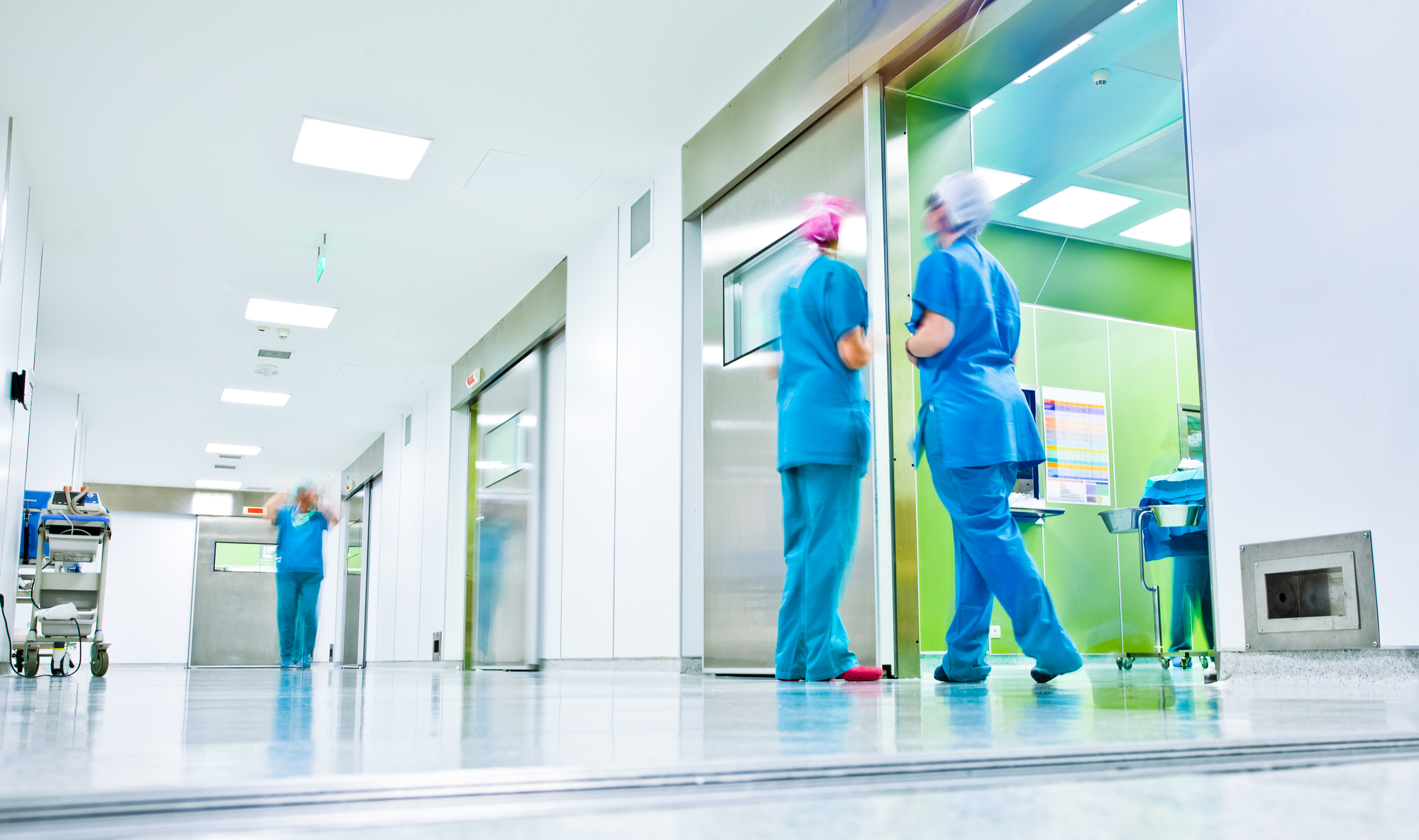 Specialty MedSurg
Location CHATTANOOGA, TN
Job Type Permanent
Weekly Pay $0
Start Date April 24, 2023
Length:
52 wks
Compensation:
$0
Shift:
12HR Rotating
Hours:
40 Hours per Week
Why not something new for your next travel assignment! Change it up! Mix it up! Call SOS to get more details on our HOT Travel opportunities. Job Requirements: Must have state or compact License BLS/CPR Current TB Test results Additional […]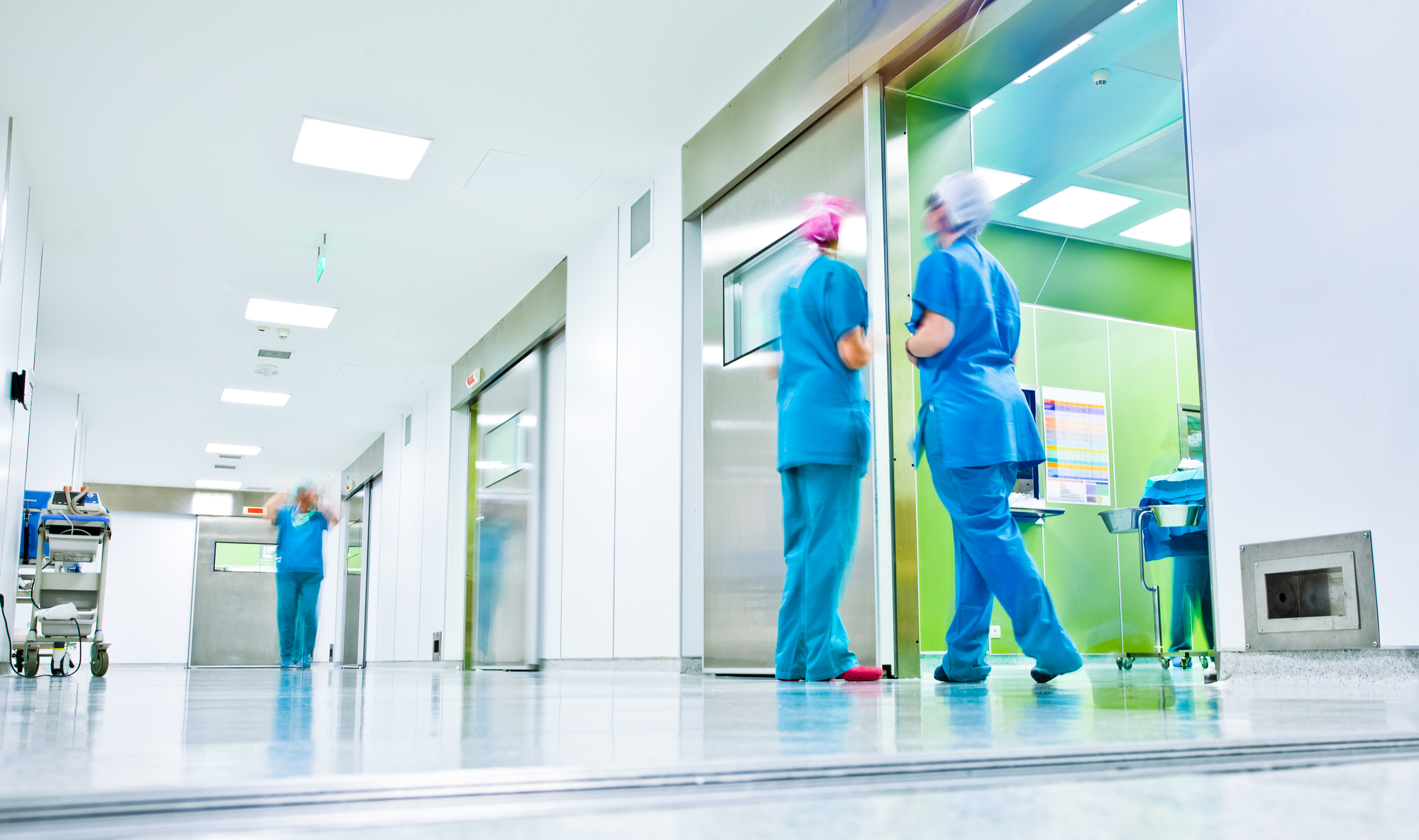 Specialty Home Health
Location Fredericksburg, VA
Job Type Travel
Weekly Pay $1800
Start Date April 24, 2023
Length:
13 wks
Compensation:
$45
Shift:
8HR Day
Hours:
40 Hours per Week
Are you looking for a new travel opportunity? Would you like to spend the season somewhere you've never been? Give us a call to find out more details about this job. Job Requirements: Must have state or compact License BLS/CPR […]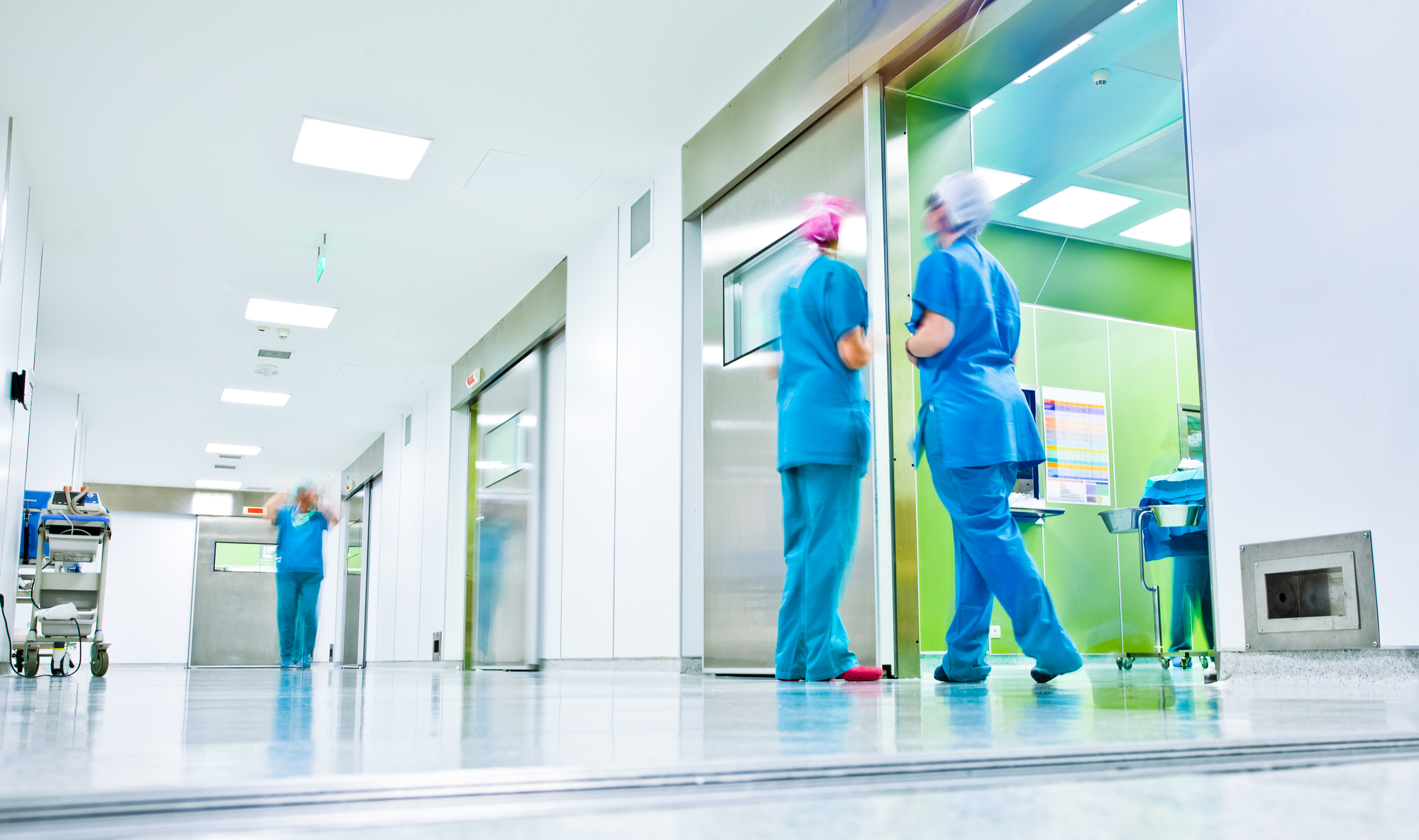 Specialty MedSurg
Location CHATTANOOGA, TN
Job Type Permanent
Weekly Pay $0
Start Date April 24, 2023
Length:
52 wks
Compensation:
$0
Shift:
12HR Rotating
Hours:
40 Hours per Week
Are you looking for a new travel opportunity? Would you like to spend the season somewhere you've never been? Give us a call to find out more details about this job. Job Requirements: Must have state or compact License BLS/CPR […]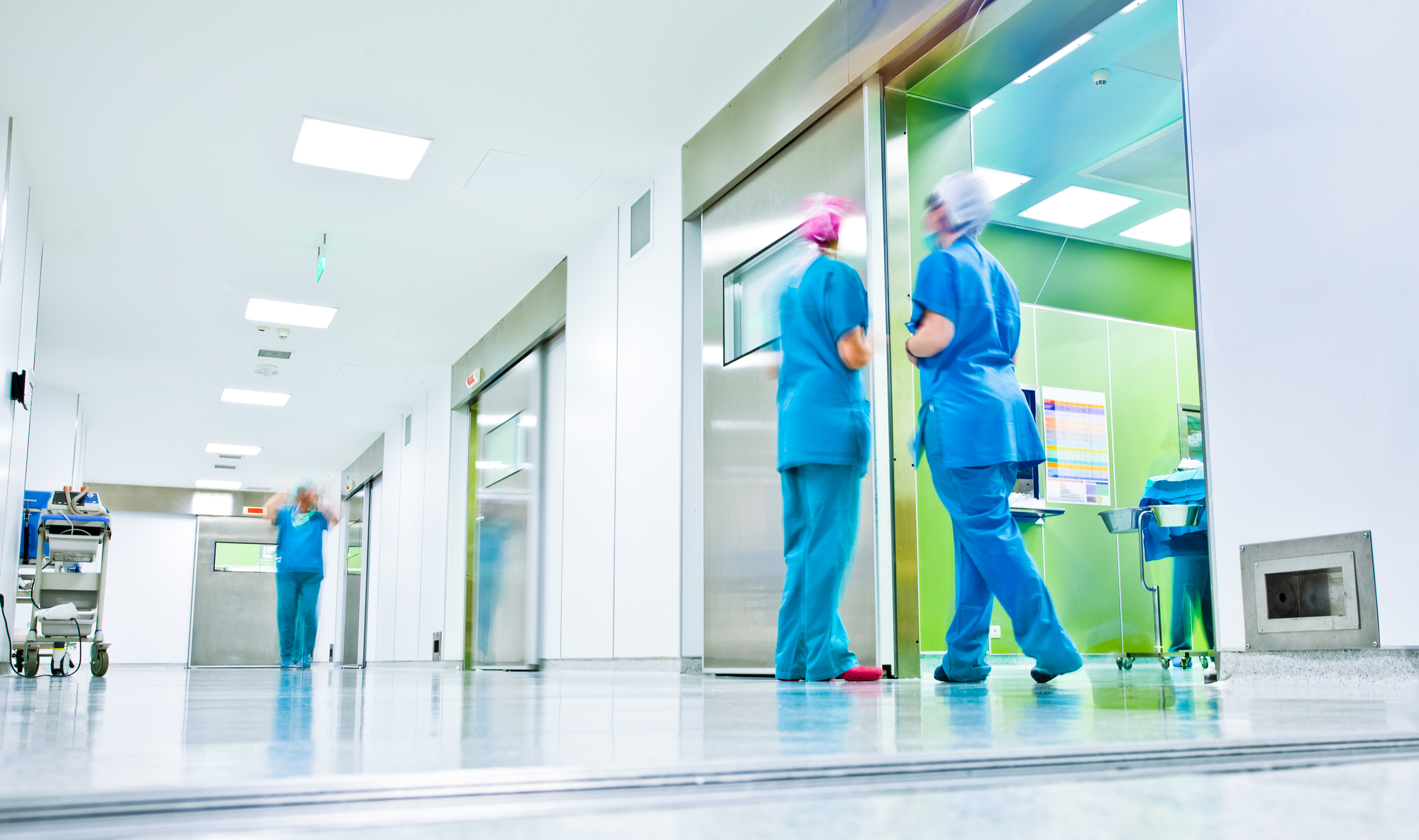 Specialty Home Health
Location Kissimmee, FL
Job Type Travel
Weekly Pay $1800
Start Date April 24, 2023
Length:
13 wks
Compensation:
$45
Shift:
8HR Day
Hours:
40 Hours per Week
Why not something new for your next travel assignment! Change it up! Mix it up! Call SOS to get more details on our HOT Travel opportunities. Job Requirements: Must have state or compact License BLS/CPR Current TB Test results Additional […]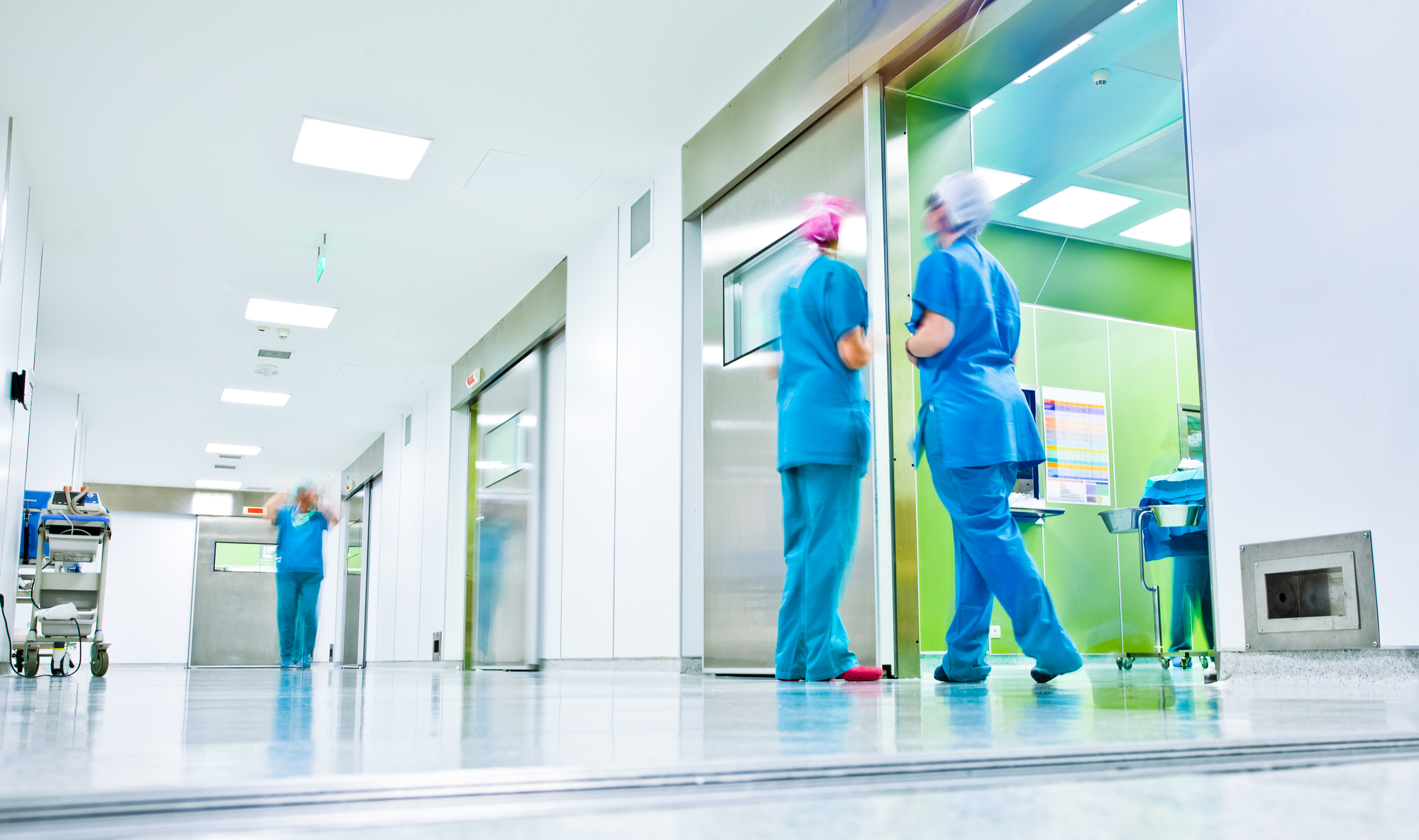 Specialty MedSurg
Location Corpus Christi, TX
Job Type Permanent
Weekly Pay $0
Start Date April 24, 2023
Length:
52 wks
Compensation:
$0
Shift:
12HR Rotating
Hours:
40 Hours per Week
Are you looking for a new travel opportunity? Would you like to spend the season somewhere you've never been? Give us a call to find out more details about this job. Job Requirements: Must have state or compact License BLS/CPR […]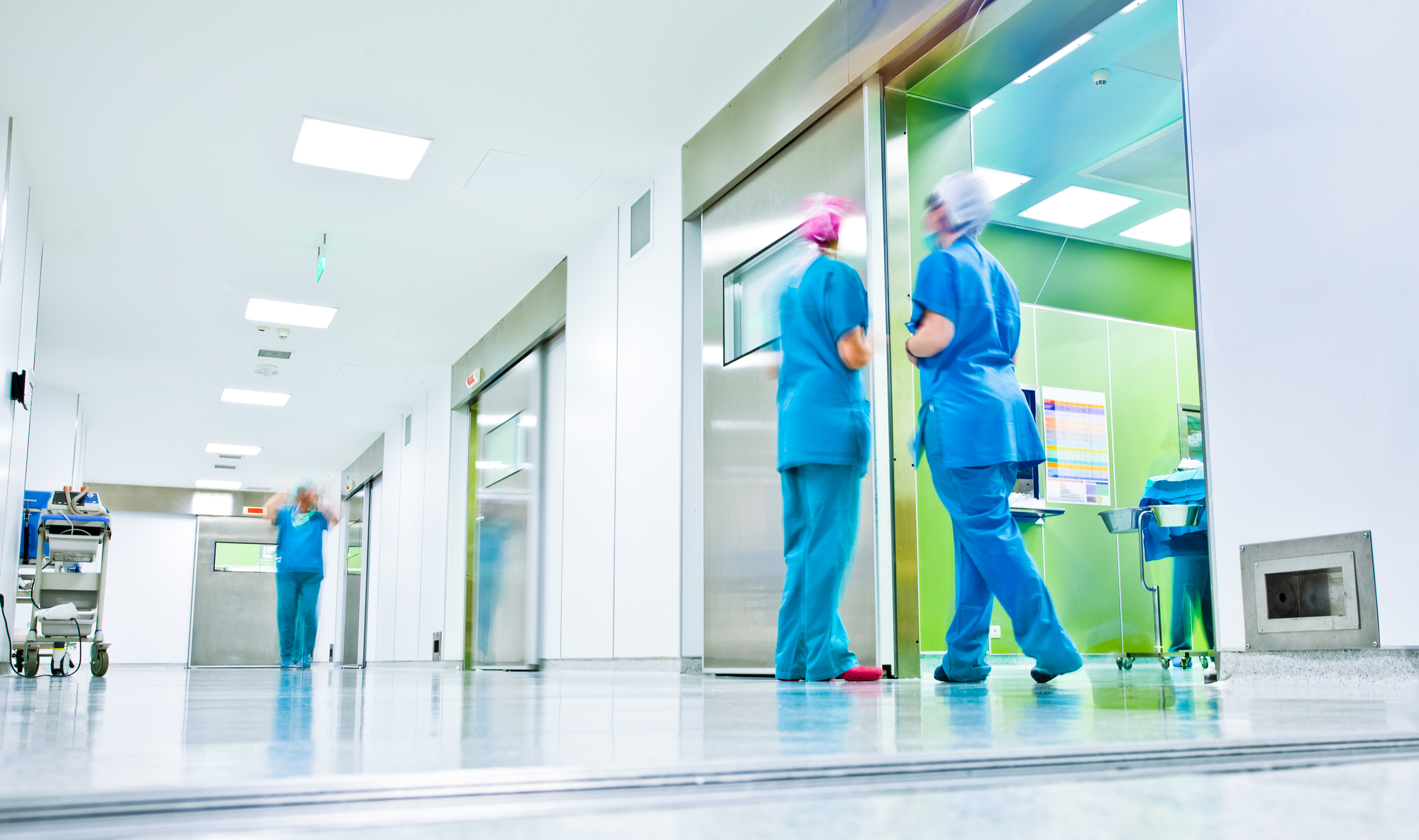 Specialty MedSurg
Location Dallas, TX
Job Type Permanent
Weekly Pay $0
Start Date April 24, 2023
Length:
52 wks
Compensation:
$0
Shift:
12HR Rotating
Hours:
40 Hours per Week
Why not something new for your next travel assignment! Change it up! Mix it up! Call SOS to get more details on our HOT Travel opportunities. Job Requirements: Must have state or compact License BLS/CPR Current TB Test results Additional […]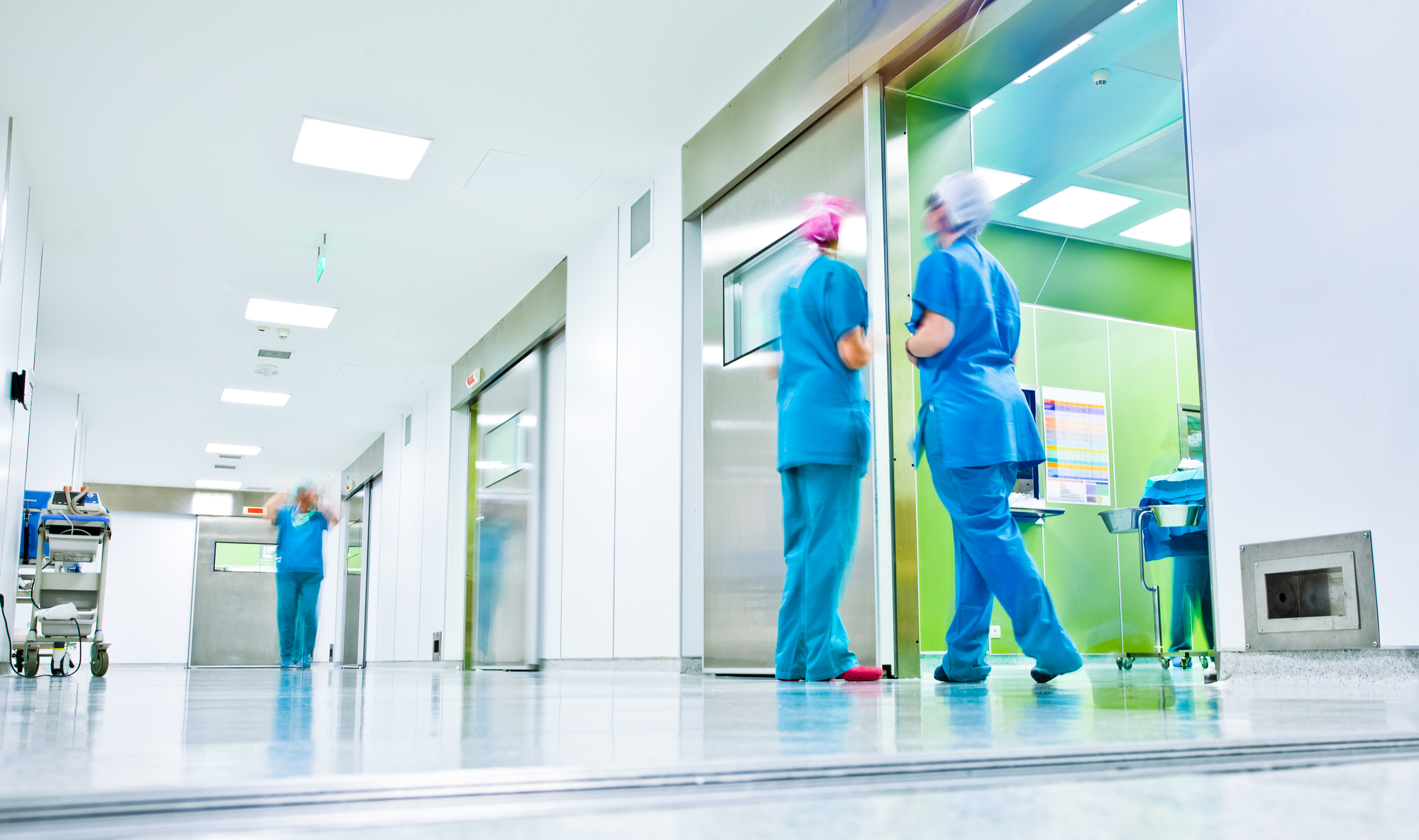 Specialty MedSurg
Location Dallas, TX
Job Type Permanent
Weekly Pay $0
Start Date April 24, 2023
Length:
52 wks
Compensation:
$0
Shift:
12HR Rotating
Hours:
40 Hours per Week
Why not something new for your next travel assignment! Change it up! Mix it up! Call SOS to get more details on our HOT Travel opportunities. Job Requirements: Must have state or compact License BLS/CPR Current TB Test results Additional […]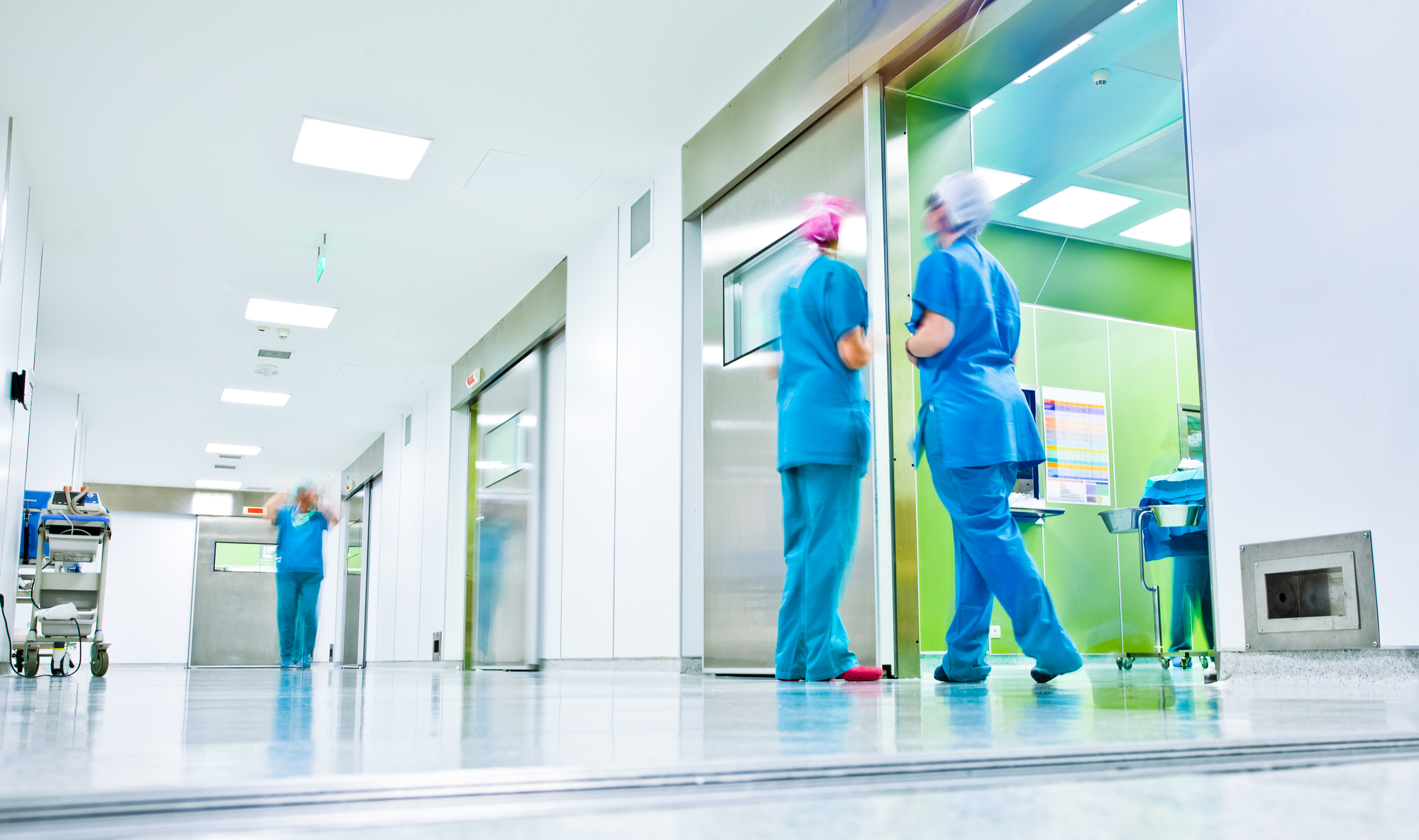 Specialty OR
Location Soldotna, AK
Job Type Travel
Weekly Pay $1800
Start Date April 24, 2023
Length:
13 wks
Compensation:
$45
Shift:
8HR Evening
Hours:
40 Hours per Week
Are you looking for a new travel opportunity? Would you like to spend the season somewhere you've never been? Give us a call to find out more details about this job. Job Requirements: Must have state or compact License BLS/CPR […]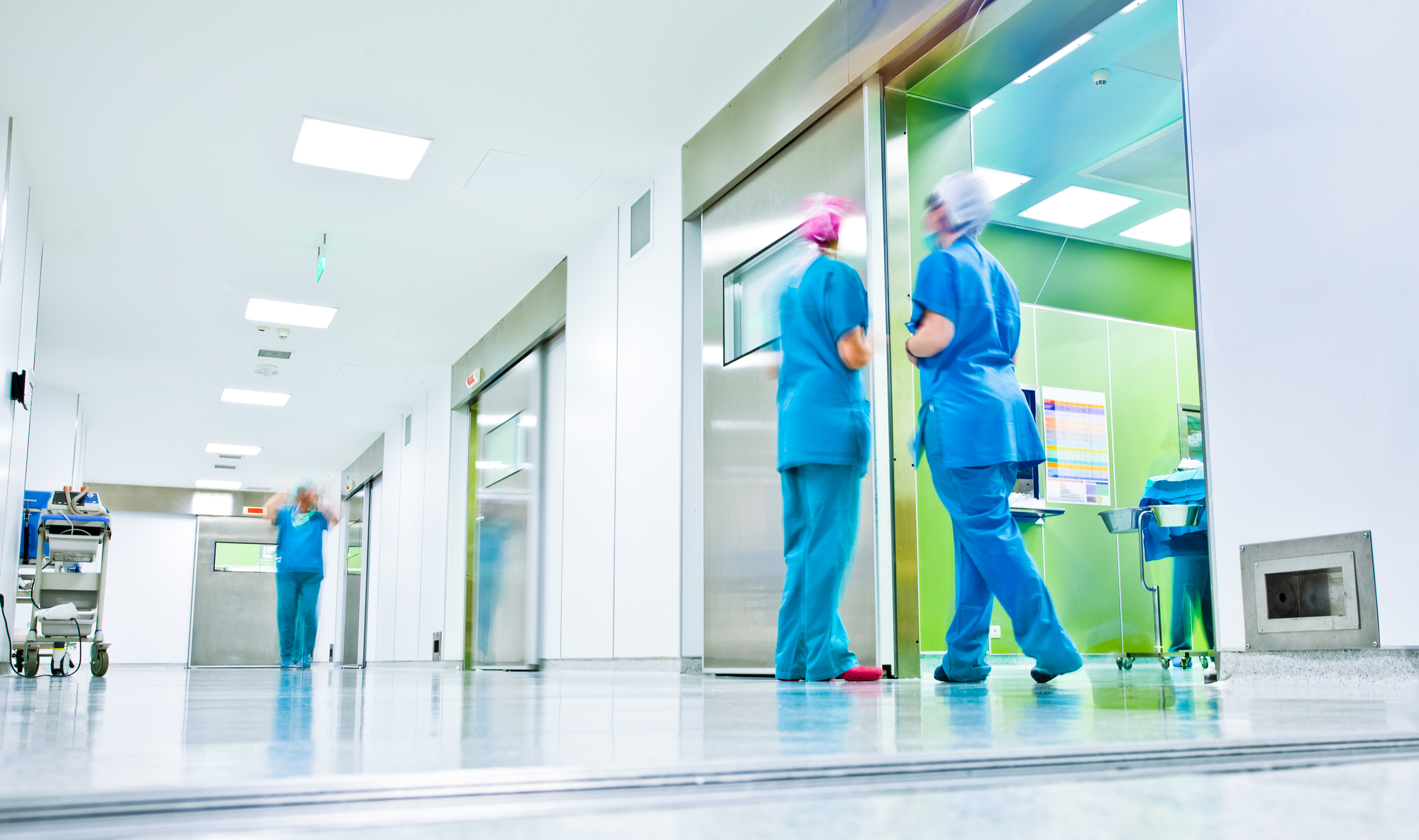 Specialty MedSurg
Location Dallas, TX
Job Type Permanent
Weekly Pay $0
Start Date April 24, 2023
Length:
52 wks
Compensation:
$0
Shift:
12HR Rotating
Hours:
40 Hours per Week
Are you looking for a new travel opportunity? Would you like to spend the season somewhere you've never been? Give us a call to find out more details about this job. Job Requirements: Must have state or compact License BLS/CPR […]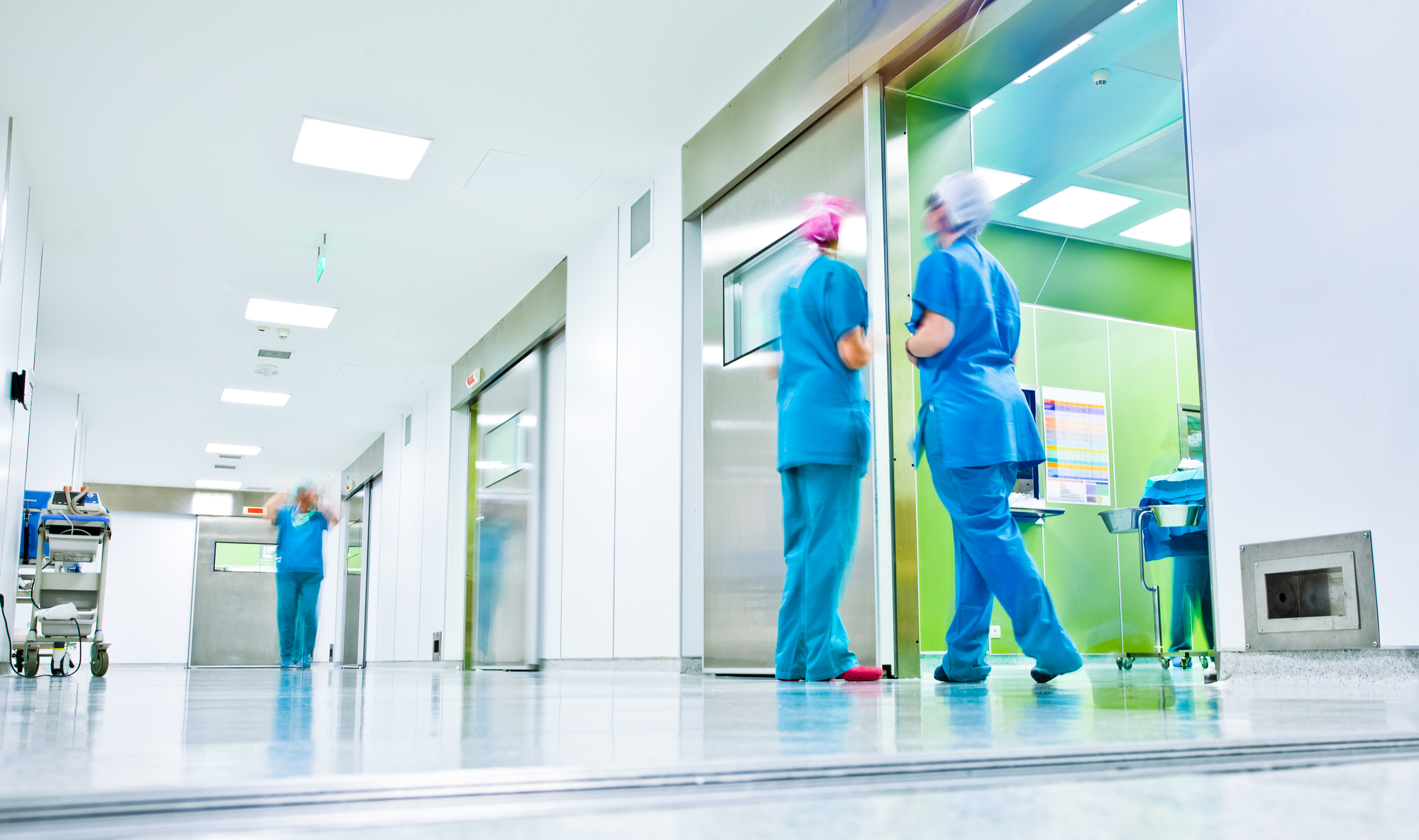 Specialty MedSurg
Location Dallas, TX
Job Type Permanent
Weekly Pay $0
Start Date April 24, 2023
Length:
52 wks
Compensation:
$0
Shift:
12HR Rotating
Hours:
40 Hours per Week
Why not something new for your next travel assignment! Change it up! Mix it up! Call SOS to get more details on our HOT Travel opportunities. Job Requirements: Must have state or compact License BLS/CPR Current TB Test results Additional […]