Experienced nurses and allied health professionals
Our talented, dedicated, and profession healthcare staff are fully credentialed and thoroughly screened, and are eager to put their skills and experience to work for you. SOS has been certified by the Joint Commission for Health Care Staffing since 2007, so you can rest easy knowing you are working with a company you can trust.
When you need staffing help on a per diem, long or short term contract, temp-to-perm or direct hire basis, give us a call. You'll find us easy and pleasant to work with. We strive for personal service and a quick response to your requests and questions.
Job Categories
Nurse Staffing
Travel Nurse
Allied Health Staffing
Government Services
Therapy Staffing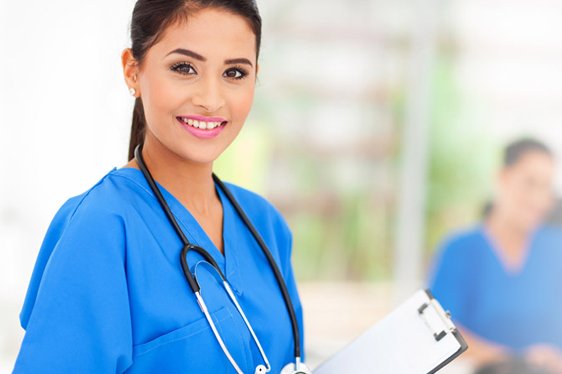 Why SOS?
We know that you have lots of choices when looking to fill your healthcare staffing needs. SOS Healthcare has over 40 years experience working with local markets in helping with nursing and allied health needs with the focus on being flexible, high-quality patient care, and working to keep our costs down so our clients benefit.
We compete with larger firms by lavishing our clients with personal attention and high-quality staff. Our office staff works diligently to place the people you need when you need them. And you are never more than a phone call away from answers to your questions, concerns or special requests. No matter whom you call at SOS, you'll get immediate attention and a quick response.
Technology and performance
For over 40 years we've been assisting our clients 24/7 with their temporary and permanent medical staffing needs. The key to our performance is satisfying your staffing needs with talented, dedicated and professional nurses and allied health professionals. We use web-based staffing software to manage the administrative details of identifying, matching, paying, billing and managing our medical professionals.
The Joint Commission's Health Care Staffing Services Certification
SOS Healthcare Staffing is certified by the Joint Commissions for Health Care Staffing Services, so you can rest easy knowing you are working with a company you can trust.
The Joint Commission's Health Care Staffing Services (JHCSS) Certification program provides an independent, comprehensive evaluation of a staffing firm's ability to provide qualified and competent staffing services. Re-certification reviews are unannounced and are conducted on-site every other year. The review focuses on a firm's ability to provide competent staffing services and evaluates performance, continuing education and training, placement criteria, and other areas.
With more than 40 years of experience, SOS Healthcare Staffing's workforce solutions ensure that you have the right people with the right skills in the right place, performing at the highest levels.