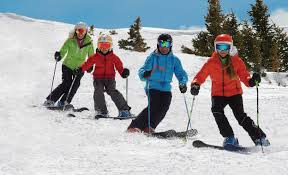 Travel Nursing Over the Holidays
Travel Nursing Over the Holidays
The holiday season is quickly approaching. As a travel nurse, that means that any job you accept now will likely carry you through December and into the new year. As a result, you need to start considering the holidays earlier than most.
If you celebrate the holidays, there are several issues to consider. We're going to provide a few tips and tricks to help make things a little easier (and ensure you have the best holiday season possible).
Plan Ahead
Flexibility is one of the biggest perks of travel nursing, but if you want to take advantage, you must plan in advance. Here are some things you should consider:
• Is family a big part of your holiday tradition? If you always have a big dinner at mom's house or a family reunion at Gram's that you just can't miss, try to find an assignment near home. Just remember: you'll have to pay taxes on all the income you earn if you take a job at your tax home.
• Is there a holiday event that you've always wanted to take part in? Maybe the Macy's Thanksgiving Day Parade is on your bucket list, or you've always wanted to see the gingerbread towns in Savannah. With a little forethought and some planning, you can likely make that happen.
• Do you just hate the cold of a Northeast winter? Or maybe you're from the south, and you've always wanted to see a real white Christmas? Whatever your preference, you can certainly find a job in a favorable climate.
• Do you want to go away AND be home for Christmas dinner? It is possible to get the best of both worlds with a shorter-term job. Tell your agency that you only want to work four or six weeks between October and December and they can likely make that happen.
Read Your Contracts Carefully
Even if you take a job close to home, it doesn't necessarily mean that you'll be able to attend the holiday dinner with the family.
Many contracts will stipulate that you have to be on duty during those special days. If it's important to you that you not work during those times, make sure your potential employer knows up front – and that it's worked into your agreement.
Want Holiday Pay?
So far, this article has been about how to NOT work during the holidays. But if you want to be on assignment, you can do that, too!
Typically, major holidays will come with extra money. For those who don't celebrate the holidays, this can be a major perk. As an added bonus, it can be easier than usual to find work on those days since so many other people want off.
Final Thoughts
In the end, remember that the holidays aren't about the actual date on the calendar. They're about spending time with loved ones and enjoying each other's company.
If you end up working on a major holiday, schedule your family's celebration for a different day. It will be just as fun, even if it's a couple of days late.
Contact our team to see if a Holiday Travel Nurse position is right for you!