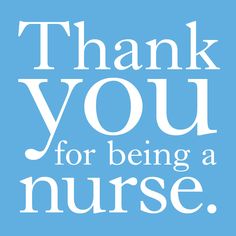 Celebrating National Nurses Week 2021!
National Nurses Week, May 6-12, 2021
Each year during the month of May we celebrate nurses during National Nurses Week. It begins on May 6th with National Nurses Day, and ends on May 12th celebrating Florence Nightingale's birthday.
Last year National Nurses Week 2020 was extended into Nurses Month, and then in conjunction with the World Health Organization, expanded into the Year of the Nurse. That recognition has been extended into 2021 with a motto of Excel, Lead, & Innovate.
National Nurses Week is still celebrated in May and it includes National School Nurses Day on May 6th, National Student Nurses Day on May 8th, and International Nurses Day on May 12th.
This year it is very important to recognize our nurses and everything they have done in the past year dealing with COVID-19. They have worked tirelessly and it has taken a toll on all nurses and their morale and mental health. Yet they continue to engage in their work and continue to provide excellent care for their patients.
As a nurse – many companies are sharing the love this week:
Dunkin Donuts offering Free Coffee on Nurses Day they are offering a free medium hot or ice coffee (no purchase necessary).
Chipotle – apply for free burritos on their website https://www.chipotle.com/healthcareheroes Once you apply, look out for an email to let you know you've been approved. Upon approval you will receive a code to give at checkout for your burrito.
Crocs Giving Nurses Free Shoes! Crocs started their program due to COVID-19 and are extending it. Because of high demand, Crocs set a limit of 10,000 free shoes each day. Join the virtual queue each day at noon ET at their website: https://www.crocs.com/COVID19-REQUEST.html  Stop by their site and request your free pair today!
You can send a note to your favorite nurse or hospital as a handwritten note expressing gratitude goes a long way these days. If you are an administrator and have nurses on your staff, you can host a virtual awards ceremony to show appreciation. Administrators can also create ways for nurses to recognize each other by creating a space where nurses can share stories and encourage each other.
We are proud of our nurses.
Here at SOS Health Care Staffing, we were honored last year to be selected by the CDC to provide nurses for the nationwide COVID-19 Seroprevalence Survey and our nurses stepped up to help! They were able to visit randomly selected homes throughout Denver to collect blood samples.  We are still very proud to have worked with great professionals to match the right people to the right job. Click here to read more about this project.
Every day, nurses experience high amounts of stress and other impacts on their health and wellness. We are so incredibly grateful for everything nurses do to take care of others. We honor them all year long, and strive to provide the best staffing solutions we can for all of our nurses. Thank you to every nurse out there who works tirelessly and continues to love what they do, you are amazing!
How can we support you?
If you are a nurse looking for your next great position, or a nursing director looking for talented nurses, SOS Healthcare Staffing is here to help!  We make it easy, fun, and effective!  We are standing by to support you!