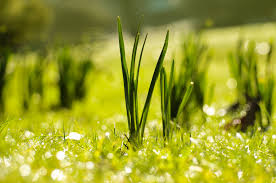 Winter, Spring, Somewhere-In-Between How Spring Cleaning Can Help You Stay Active During the In-Between Season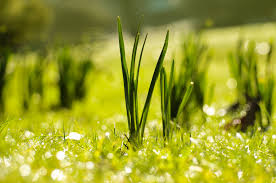 How Spring Cleaning Can Help You Stay Active During the In-Between Season
March and April can be a roller coaster for weather.  Cold snow and rain can turn into a 70 degree day and back again.  It can be difficult to stay in shape during the colder months, when all you want to do is cuddle up with a warm beverage and binge watch your favorite shows all day. But with summer fast-approaching, it's time to start thinking about what you can do to get going again.
One option: spring cleaning.
Many of these once-a-year tasks are great exercise. They not only require some serious muscle, but they might get your heart rate up as well. Use this list to help organize your spring cleaning efforts and get a little fitness in at the same time:
Wipe walls and ceilings. Use your vacuum's long reach crevice attachment to get the cobwebs out of all the corners, and then grab a bucket and sponge! If you use a step ladder to clean the tops of the walls, all that up-and-down is a great workout for your legs and glutes.
Shampoo rugs. Vacuuming and shampooing all the carpets in your house will definitely help you reach your daily step goal. Plus, you'll have nice, germ-free carpets and rugs!
Scrub/Wax all non-carpeted floors. If your house doesn't have carpets, you'll want to scrub and wax all the floors. Think Cinderella and get down on the floor with a scrub brush and bucket to really get at those pesky corners and edges.
Clean upholstered furnishings. Take all the cushions off your couches and chairs and use the vacuum to clean inside the furniture. When that's done, take the cushions outside and beat off any dust and dirt. Your FitBit will be buzzing in no time!
Clean under appliances. Take the time to move all your large appliances – refrigerator, oven, washer and dryer – and clean the floor underneath them. You'd be surprised at how much garbage can accumulate under there during the year! If you're not comfortable moving them yourself, ask a friend for help (and, of course, be careful to not injure your back!).
Deep-clean the oven and fridge. Many ovens have a self-clean function, so you can just set that to run while you clean out the fridge. This job alone can take several hours, at it requires removing everything that's inside the refrigerator and then taking out the shelves and drawers to give them a good cleaning.
Wash windows – both the glass and the screens. When it comes to spring cleaning, window-washing is perhaps the most commonly thought-of chore, and it takes an enormous amount of time. In fact, it may require an entire weekend all on its own. Luckily, all of that hard work is some great exercise. Between walking around outside the house all day, carrying window screens back and forth, and climbing a ladder there is plenty of strength AND cardio to be had.
Flip mattresses. Lastly, strip your beds of all linens and clean and flip your mattresses. Mattresses can be a hotbed of germs, so they definitely need a deep-cleaning every year (or more, if you have the time). Squat down and use those glutes to help you push that mattress up and over!
After a long day or two of spring cleaning, you're going to feel it! It takes a lot of prolonged effort and stamina to get everything done, but it's well worth it: you'll end up with a spotless home and get a jump-start on your summer fitness. Who needs the gym when you can clean the house?? Plus it will help you fill the gaps on gloomy days while waiting on the warm, sunny days to come.